Y. M. Kwok

is based in New York City. He received a Bachelor of Arts in English Literature from Simon Fraser University and a Master of Fine Arts in Photography from Parsons School of Design.

View artworks on

Artsy




CV




Exhibitions
Land's End
May 13th – June 21, 2017
RUBBER FACTORY is pleased to present a solo exhibition of new works by Alex Kwok with his "Land's End" series.

Land's End is the edge of the oceans, where the land and the sea collide. These are remnants of relentless conflicts between the two elements. With his feet in the ocean looking back towards the land, Alex photographs an earth under continuous erosion. Like lovers, water confronts the land, water caresses the land, and nevertheless water needs the land. The combination of a close up, rotated frame defines seemingly extraterrestrial landscapes, eliminating the tremendous weight and force of the depicted. Land's End, thus, is as much landscapes of nature as it is portraits of a relationship between the two forces.

Printed on Japanese rice paper, each photograph is rinsed with the ocean water it is geographically taken in. The photographs are then crumbled by hand and sequently released by the material's inherent tension. Not only does the crumbling references the subject matter, it simultaneously highlights the print's tactility. The distorted dimensions of the photographic print speaks to the difficulty in the empiricist desire of measuring. The treatment of the photograph makes it dimensionally variable, the same way the land is in a sublime, permanent, and yet, malleable state.


Installation Shots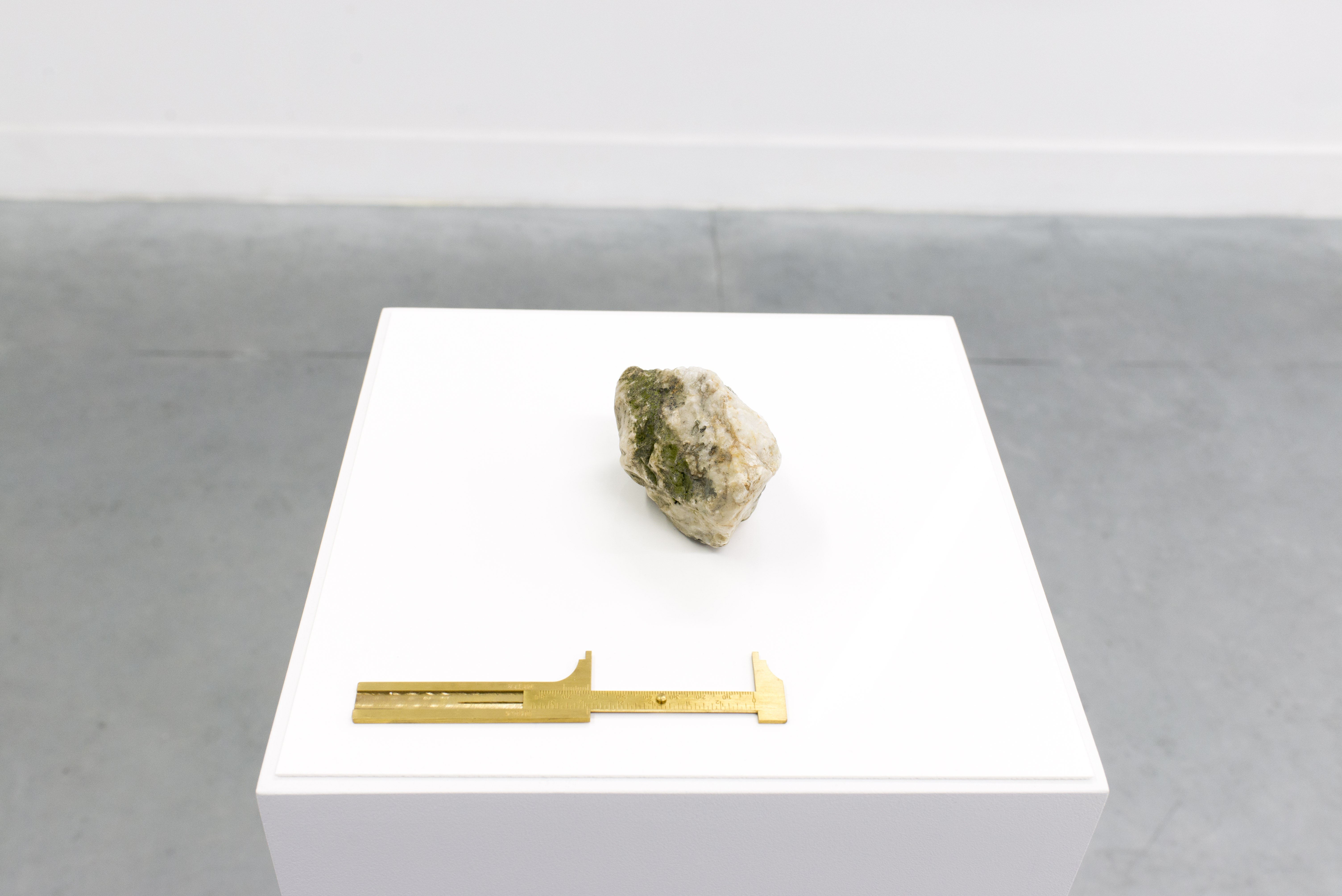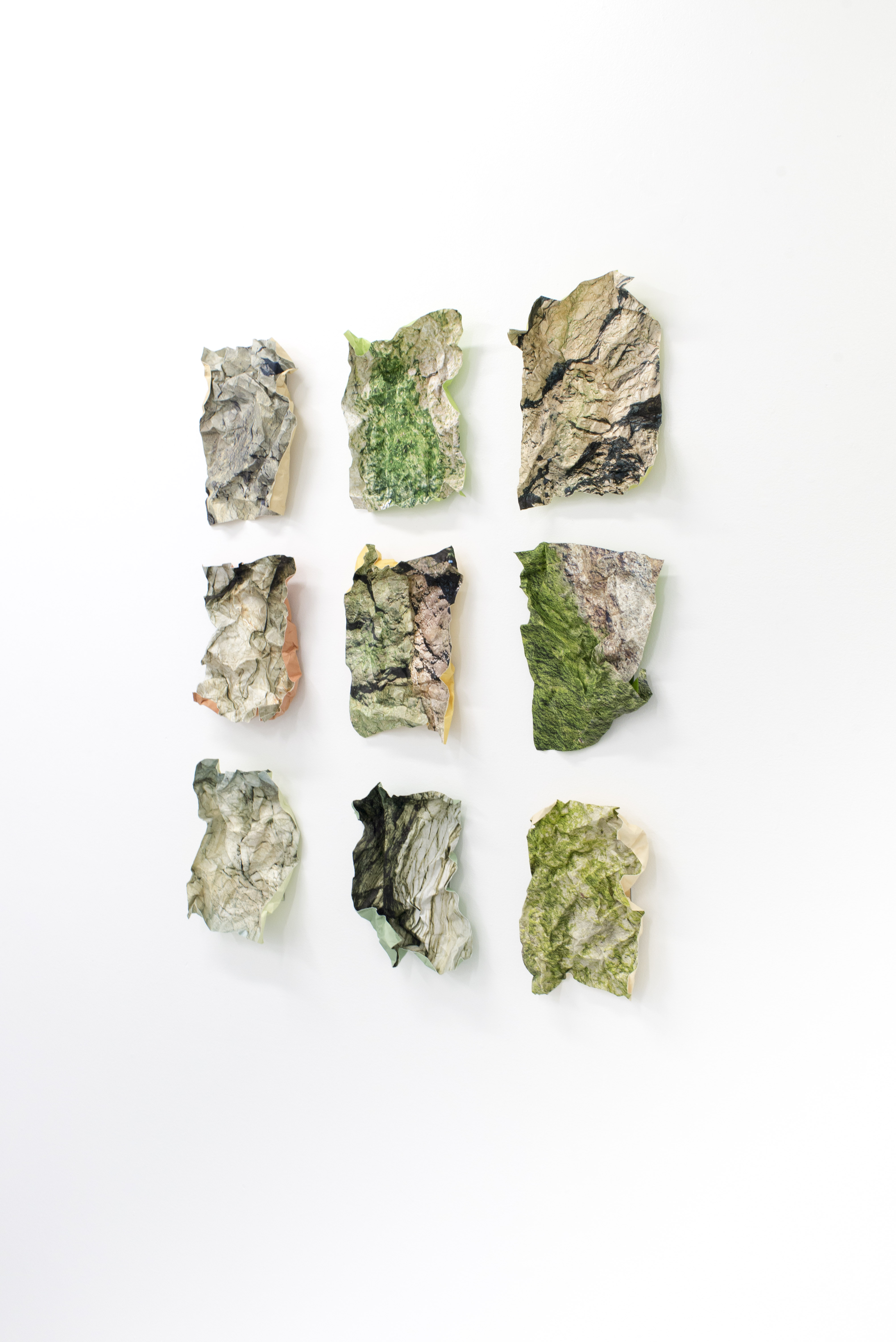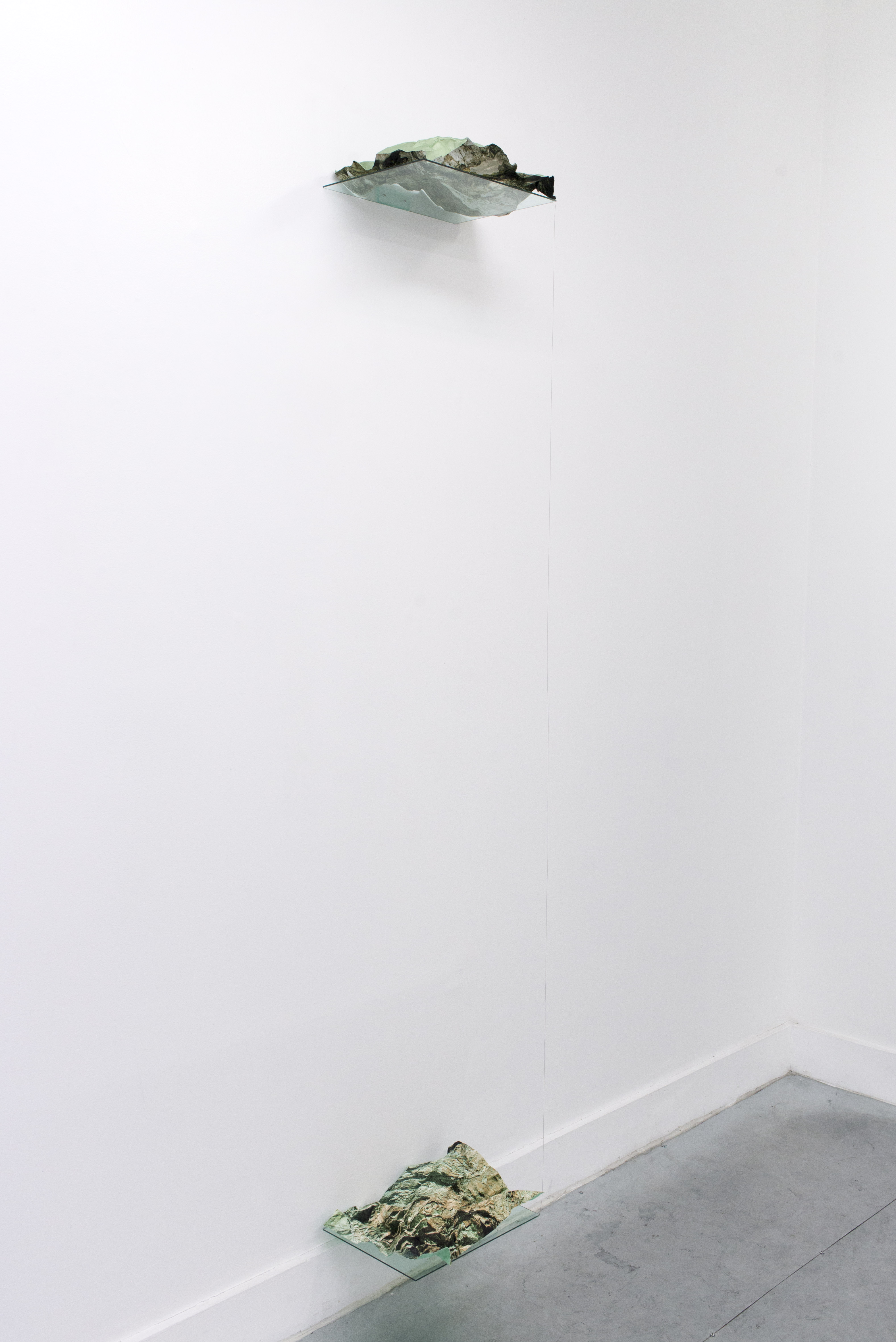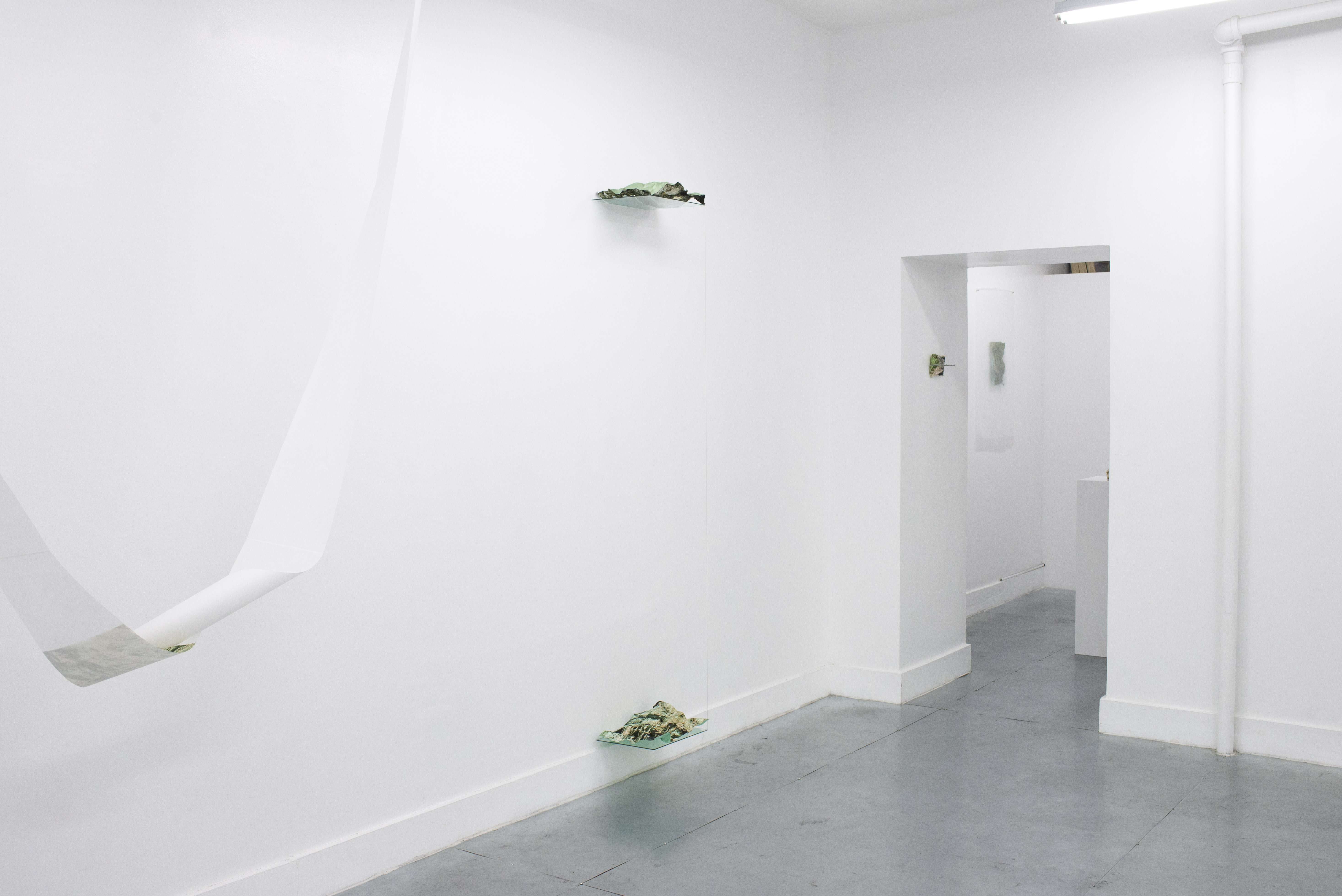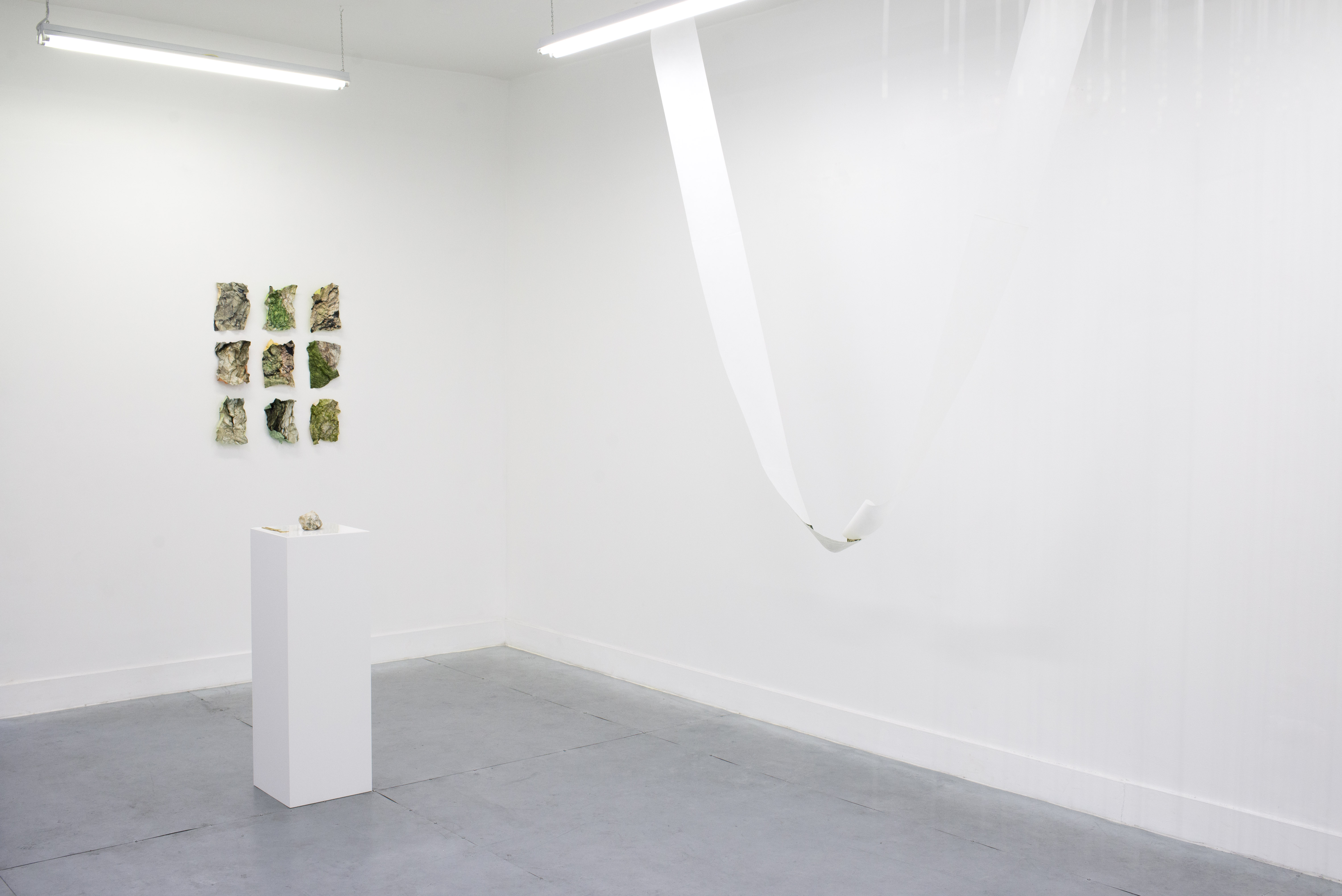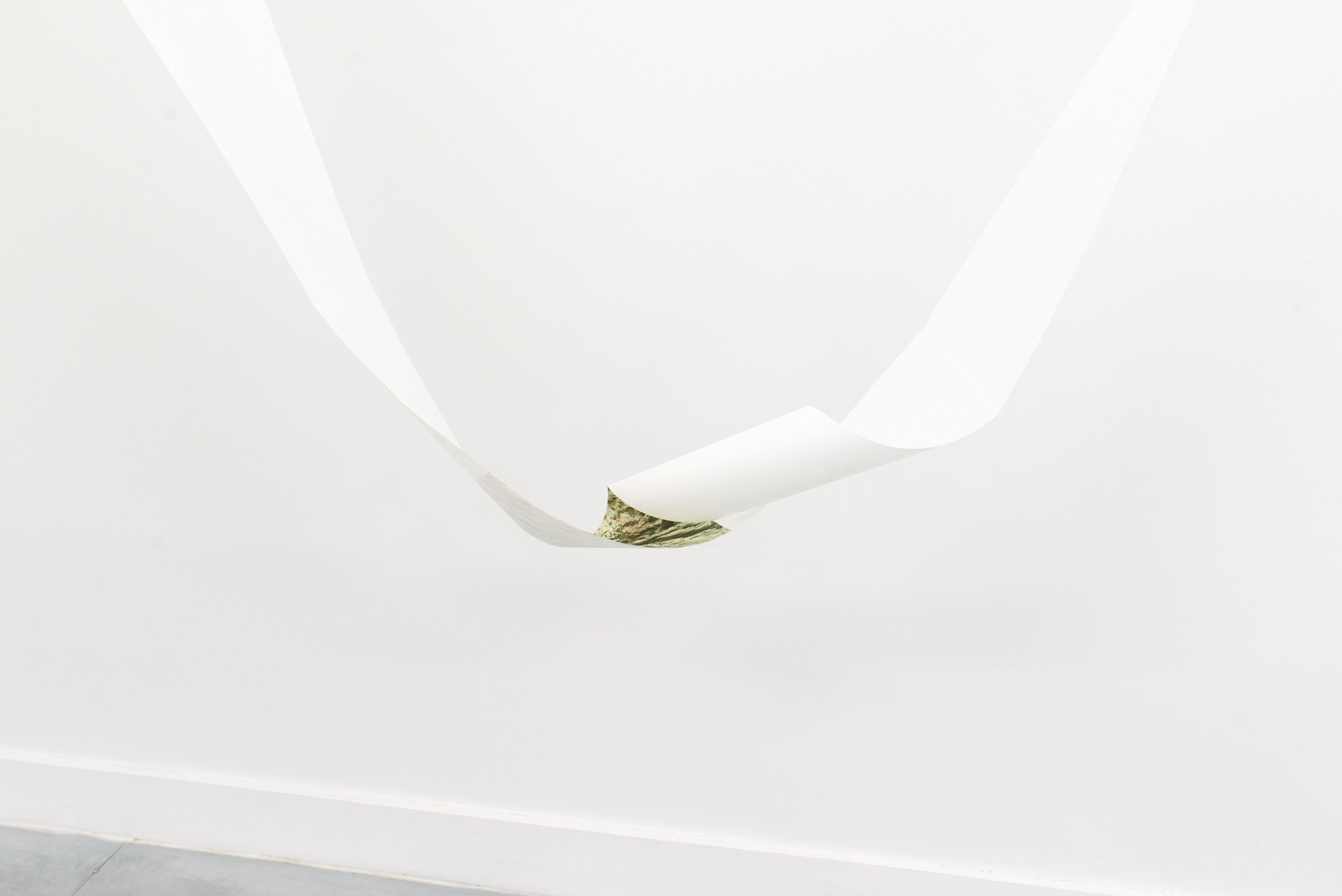 @rubberfactoryny
29c Ludlow Street, New York, NY 10002
hello@rubber-factory.info

www.rubberfactory.nyc