Sower
on view until February 9, 2020
Mo Kong
Christie Neptune
Ranee Henderson
Anjuli Rathod
Zoe Avery Nelson
Raya Terran
Tammy Nguyen
Beverly Acha
Sonia Louise Davis
Jordan Sullivan
Inspired by Octavia Butler's Parable of the Sower, Sower brings together ten artists working with themes of abstraction, migration, and the fragmented body.

In Butler's science fiction classic, she predicts a dystopian future fueled by a deteriorating climate where uncontrollable fires, inequality and gated communities cause untold chaos. The protagonist, Lauren Olamina, is a teenager forced to migrate and in the process forges a new religion centered on the idea that "God is Change". Parable of the Sower feels especially prescient to our times and brings out urgent notions of resistance in the works of the artists in the show. How to resist the rise of totalitarianism? How to reveal the precariousness of our communities? How to share in our individual struggles and traumas? The book posits a not too distant future (2024) where walls are an instrument of police states struggling to sustain a broken earth in another prophetic parallel to our current times. In Sower, works push back against this impulse to alienate and keep out; abstraction becomes a counterpoint to fixity.


All that you touch
You Change.
All that you Change
Changes you.
The only lasting truth
Is Change.
God
Is Change.
excerpt from Octavia Butler, Parable of the Sower, opening poem in Chapter 1

Mo Kong is a multidisciplinary artist, researcher. They are currently residing in Brooklyn, NY. They received his MFA from Rhode Island School of Design. Their work always deeply impacted by the social events, coded by the "educational information system" to post questions about the current politic environment. Their research led process usually takes the form of large scale installations involving science research and multiple journalism perspectives in which they challenges key issues of the day using complex narratives that synthesis the past with the present.The systems they build normally merged multiple environmental crisis and social politic issues, through the scientific researching and social investigate, they find the similarity of two systems and bring them to one narrative storyline . They have been the subject of solo exhibition at CUE Art Foundation, New York, Artericambi Gallery, Verona and Chashama, New York. Their work has been included in Queens Museum, RISD Museum, Make Room Gallery. They also received fellowship from Skowhegan School of Painting & Sculpture, Triangle art association,Mass Moca Studio Residency,Vermont Studio Center, Gibney Performance Center and Chashama. Their work mentioned in Brand New Art From China (Barbara Pollack) , Hyperallergic, Artforum, Cultured magazine, Artnews, CoBo Social, Wall street International, etc.

Christie Neptune is a Brooklyn based interdisciplinary artist working across film, photography, mixed media and performance arts. Neptune investigates how constructs of race, gender, and class limit the personal experiences of historically marginalized bodies of color. Critically aware of both self and subjectivity, Neptune illuminates the personal and emotional aftermath of a society that disregards and delegitimatizes those that endure the brunt of historically upheld supremacies. Neptune films and photography have been included in shows at VOLTA, New York, NY (2018); The Rubber Factory, New York, NY (2017); A.I.R. Gallery, Brooklyn, NY (2016); Union Docs, Brooklyn, NY (2015); and Rutgers, Institute for Women and Art (2014). She has been featured in publications including Artforum, Hyperallergic, The Creator's Project, Juxtapoze Magazine and The Washington Post. Neptune is an alumni of More Art's Engaging Artists Residency, The Hamiltonian Gallery Fellowship, The Bronx Museum of The Arts: Artist in Marketplace (AIM) and Smack Mellon studio residency through the New York Community Trust Van Lier Fellowship. She is a 2018 NYSCA/NYFA Artist Fellowship Program Recipient, and Foundation for Contemporary Arts Emergency Grant Recipient.

Ranee Henderson is a visual artist based in Los Angeles. She received her BFA from Emily Carr University of Art and Design in 2010, and then another one from Art Center College of Design in 2015. She acquired her MFA from Milton Avery Graduate School of the Arts at Bard College in 2019.

Anjuli Rathod lives and works in Queens, New York. She attended the School of the Museum of Fine Arts, Boston. She has participated in residencies at The Millay Colony of the Arts, the Studios at MASS MoCA, and the Shandaken Project. Recent exhibitions include Projet Pangeé, QC; Knockdown Center, NY; Safe Gallery, NY; Selenas Mountain, NY; and Tiger Strikes Asteroid, NY.

Zoe Avery Nelson was born in Rhinebeck, NY and received an MFA from Columbia University. They have mounted solo exhibitions at The Ice House, Garrison, NY (2018); The Lighthouse Works Gallery, Fishers Island, NY (2017); Cleve Carney Art Gallery, Glen Ellyn, IL (2015); Western Exhibitions, Chicago, IL (2014); and a two-person exhibition with Judy Ledgerwood at Practise, Oak Park, IL (2017). Nelson'swork has been included in group exhibitions at 1969 Gallery, New York, NY; Greenpoint Terminal Gallery, Brooklyn, NY; Fresh Window Gallery, Brooklyn, NY; Durden and Ray, Los Angeles, CA; and numerous Chicago-based galleries including South of the Tracks Projects, LVL3 Gallery, and O'Connor Art Gallery at Dominican University, among others. They have received press in ARTFORUM, Huffington Post, Bad at Sports, Newcity, ArtMaze, and New American Paintings.

Raya Terran lives and works in New York. She graduated from Cooper Union.

Tammy Nguyen is a multimedia artist whose work spans painting, drawing, silkscreen and book making. Intersecting geopolitical realities with fiction, her practice addresses lesser-known histories through a blend of myth and visual narrative. She is the founder of Passenger Pigeon Press, an independent press that joins the work of scientists, journalists, creative writers, and artists to create politically nuanced and cross-disciplinary projects. Born in San Francisco, Nguyen received a BFA from Cooper Union in 2007. The year following, she received a Fulbright scholarship to study lacquer painting in Vietnam, where she remained and worked with a ceramics company for three years thereafter. Nguyen received an MFA from Yale in 2013 and was awarded the Van Lier Fellowship at Wave Hill in 2014. She has exhibited at the Rubin Museum, The Factory Contemporary Arts Centre in Vietnam, and the Bronx Museum, among others. Her work is included in the collections of Yale University, the Philadelphia Museum of Art, MIT Library, the Seattle Art Museum, the Walker Art Center Library, and the Museum of Modern Art Library.

Beverly Acha (b. 1987, Miami, FL) makes paintings, prints, and drawings. Her work has been exhibited at DC Moore Gallery, El Museo del Barrio, LeRoy Neiman Gallery, Smack Mellon, Underdonk, La MaMa Galleria, International Print Center of New York, among others. She is a recipient of the inaugural 2018 CUE Art Foundation Aon-CUE Artist Empowerment Award, Robert Schoelkopf Memorial Travel Grant, and the Frederick M. Peyser Prize in Painting. Acha has participated in residencies at Skowhegan School of Painting and Sculpture, MacDowell Colony, Lighthouse Works, Roswell Artist-in-Residence Program, and was awarded the Zeta Orionis Fellowship at Vermont Studio Center. She received her BA from Williams College and her MFA from Yale School of Art. Acha lives and works between Austin, TX and NYC and is currently Assistant Professor in the Studio Art Program at the University of Texas at Austin.

Sonia Louise Davis engages improvisation across installation, writing, weaving and performance. In her practice, Davis creates experimental scores using an invented graphic notation. Her work is deeply informed by critical race and feminist theory as well as her training as a jazz vocalist. Sonia Louise Davis was born and raised in New York City. In September 2016 her large-scale collaborative performance shake the stars with your song premiered at the Whitney Museum of American Art. She has exhibited work at Visitor Welcome Center, Los Angeles; Elizabeth Foundation for the Arts Project Space, New York City; and the Bronx Museum of the Arts. This past spring her writing was published in Women & Performance: a journal of feminist theory. An honors graduate of Wesleyan University and alumna of the Whitney Independent Study Program, Sonia lives and works in Harlem.

Jordan Sullivan lives and works in New York. His photographs, curatorial projects, and prose have appeared in publications such as The Paris Review, The New York Times T Magazine, The New Yorker, Italian Vogue, Featureshoot, Dazed Digital, Dossier Journal, Twin Magazine, VICE, Domino, It's Nice That, Juxtapoz, Third Coast, GUP, Art + Design (China), Secret Behavior, and ELLE. He was a finalist for the Third Coast Fiction Award and the Grand Prix de la Découverte/NoFound Prize for experimental photography. His most recent book Remaining Light, was published by Silas Finch (2016). A number of his artist books were displayed in the 2013 Triennial at the International Center for Photography in NYC. He is the co-founder of the publishing project 205-A.


---

inherit

June 27 – August 4, 2019
The group show "inherit" brings together 6 artists whose works interrogate how, where and to whom memories, traditions and traumas are passed on. Myths such as the Monkey King (Sun Wukong) are queered and reimagined in Jia Sung's work as she prods the centuries-old oral histories she grew up with. Collective memories are similarly mined in Pacifico Silano's practice of studying queer archival media. Silano's own experience of losing his uncle to complications relating to AIDS and the subsequent erasure his family attempted suggests voids are equally potent legacies. This liminal space between the personal and the collective is further explored by Joeun Aatchim as she relates her intimacy with her mother and the surpassing traumas of comfort women based on testimonial drawings by Maria Rosa Henson (also known as Lola Rosa). This desire to reconcile the present moment with the untouchable past is present in Hong-An Truong's works in the exhibition as well. Her video draws from the life of Iris Chang and her book, "The Rape of Nanking" in order to imagine an impregnable future where the meaning of an apology can be full.
In many of the works in the show, a diasporic dimension takes hold. Erick A. Hernandez's memories of his migration as a child from Cuba to America manifest themselves as fragmentary, discombobulated figures in his paintings. While Ka-Man Tse documents the devotional nature of labor in the mom and pop Chinese restaurants of New York where families are continuously working together to re-define what is "chineseness". Essentialism gives way to a more sobering yet loving kind of family unit, always in flux yet never far from the imagined space of home.
installation shots from inherit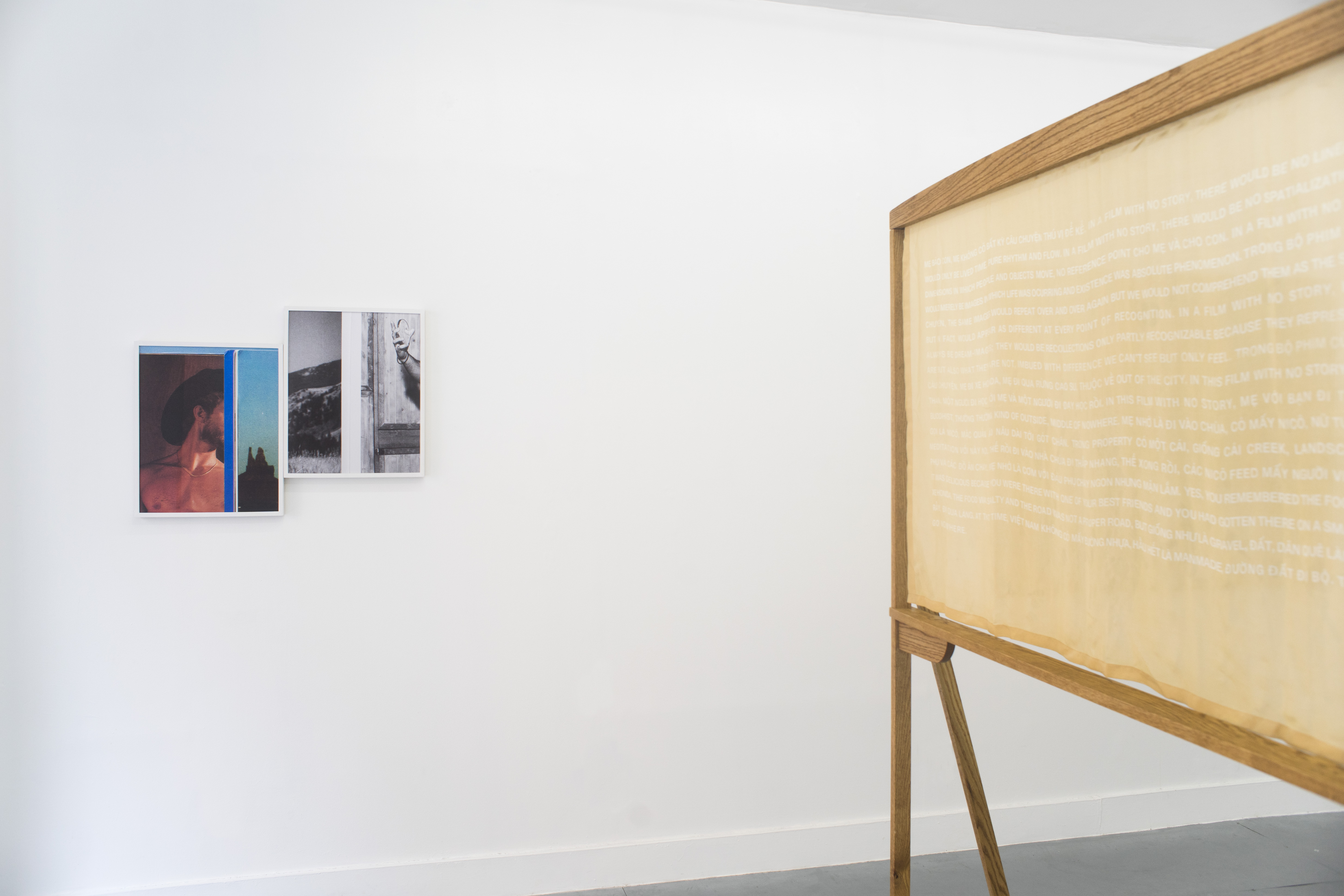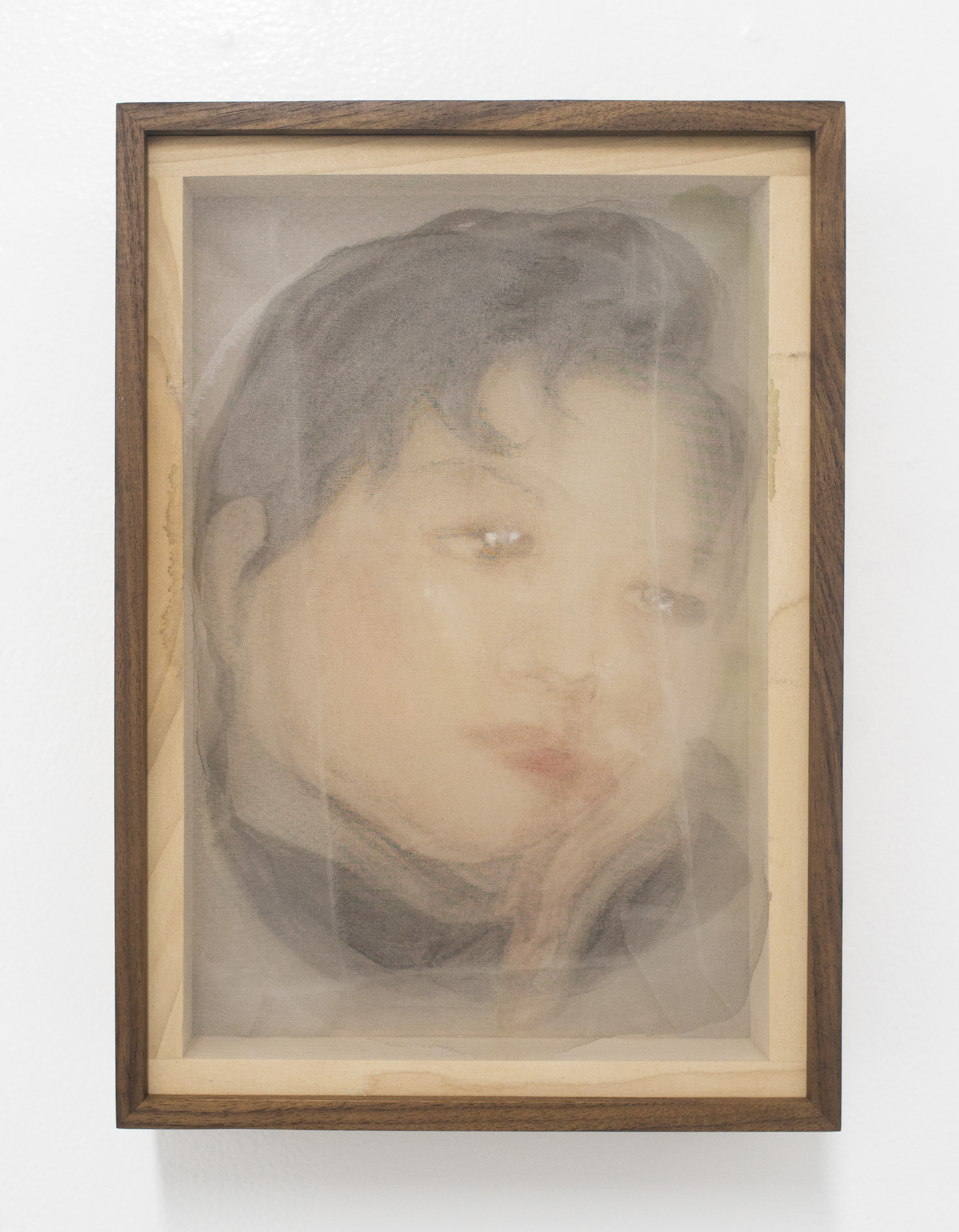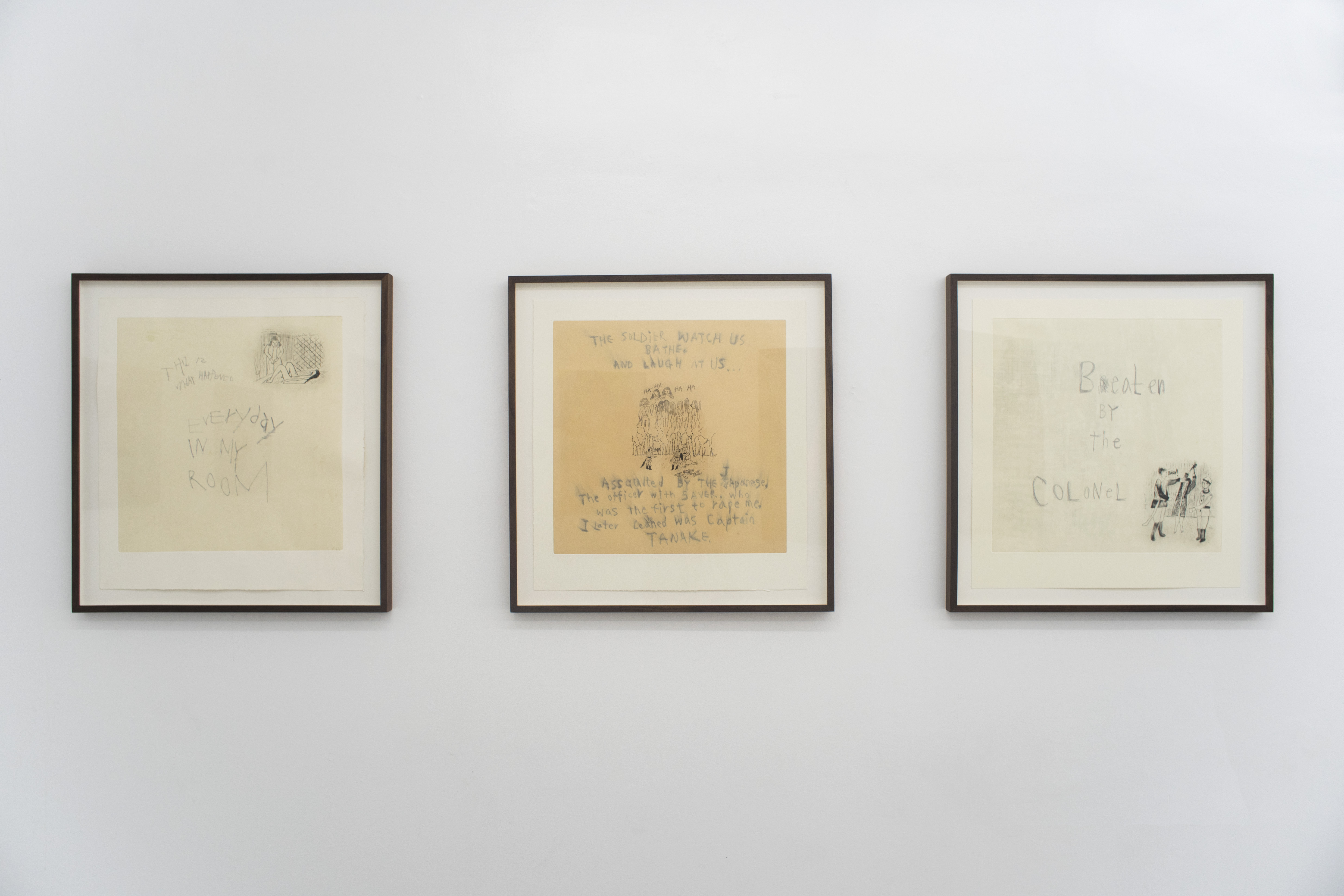 ---

Imagined Communities, Nationalism & Violence
December 16 – January 31, 2018

RUBBER FACTORY is pleased to present a group exhibition examining nationalism and violence based on the text "Imagined Communities" by Benedict Anderson. The show includes works by Jon Henry, Yael Malka, Myeongsoo Kim, Pacifico Silano, Maggie Shannon, Minstrel Kuik, Carlos Jiménez Cahua, Catalina Ouyang, Hank Willis Thomas, Res, Vincent Bezuidenhout, Farideh Sakhaeifar, Lionel Cruet, Hong-An Truong & Huong Ngo.

Benedict Anderson's seminal text "Imagined Communities" investigates the origins of Nationalism as a modern condition and serves as the starting point for our group exhibition. From the influence of rationalist secularism to the conception of homogenous, empty time, Anderson outlines the convergence of factors which led to nationhood as a vehicle for the creation of meaning and ultimately self-sacrifice.

As Nationalism is revitalized through increasingly extreme rhetoric whether it is nativism or protectionism, the exhibition explores this new wave of anxiety around nation-hood and ways nation-ness is constructed. Whether it is through the oblique nature of our informational channels which function as echo chambers reminiscent of the earliest ways Nationalism spread through print media or the conflation of meaning with sacrifice, it is clear that there are precedents for how Nationalism as a construct has led to and sustained cycles of violence.

Imagined Communities includes Hank Willis Thomas's reflective mirror pieces which appropriate imagery from the civil rights era, George W. Bush's family home as documented by Maggie Shannon and a video by Farideh Sakhaeifar which conflates NASA spaceship launches with ISIS bombings. The group exhibition aims to complicate and implicate conversations around the theme by co-opting Anderson's own way of contextualizing Nationalism, "…nationalism has to be understood by aligning it, not with self-consciously held political ideologies, but with the large cultural systems that preceded it, out of which - as well as against which - it came into being". By acknowledging larger cultural systems such as capitalism, slavery, the industrial military complex, perhaps Nationalism can be delineated from the politics of Nationalism; allowing us to consider whether Nationalism intrinsically violent since it assumes an other and requires intensive cycles of suffering/glory as modes of imagining communities.



installation shots from the Imagined Communities, Nationalism & Violence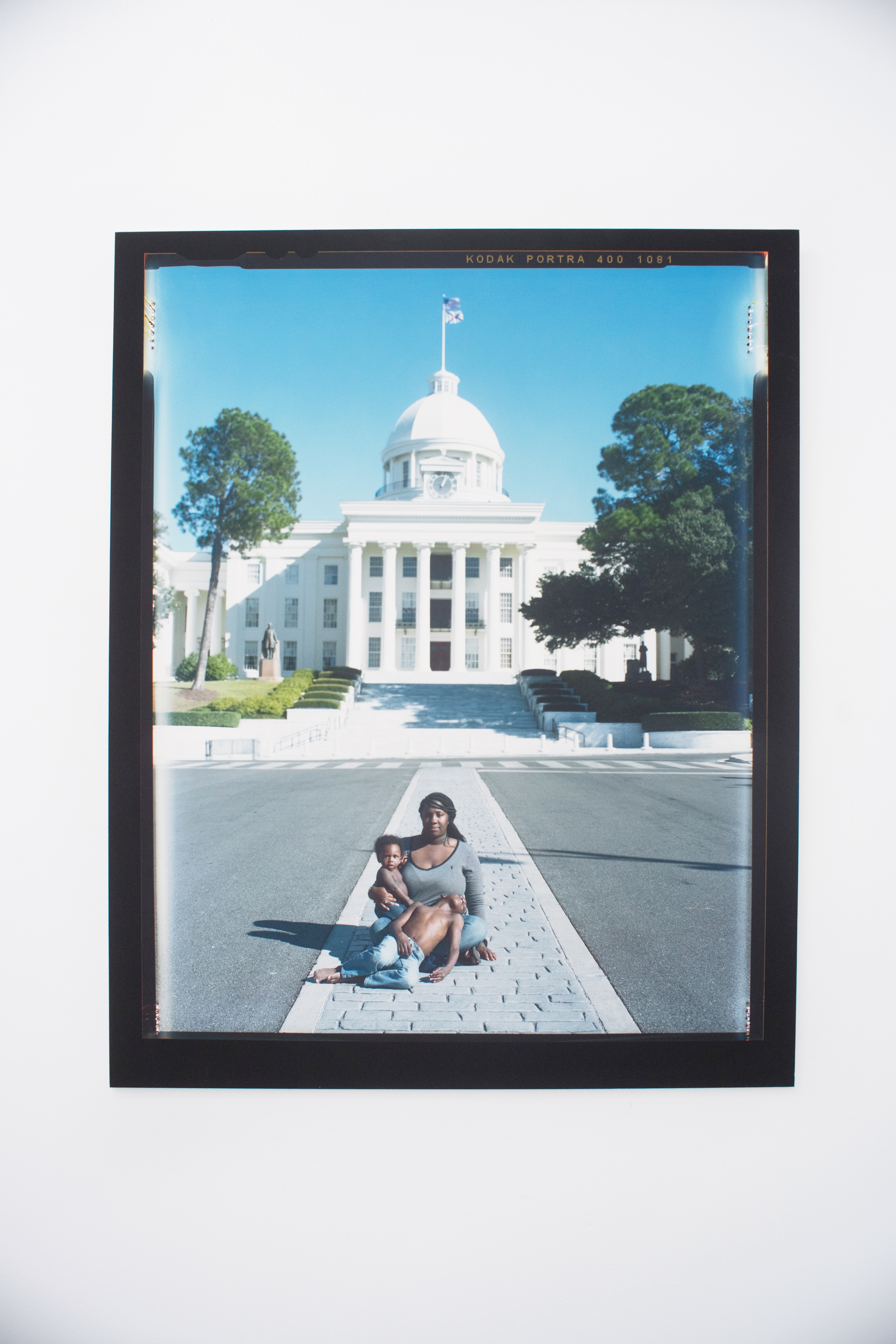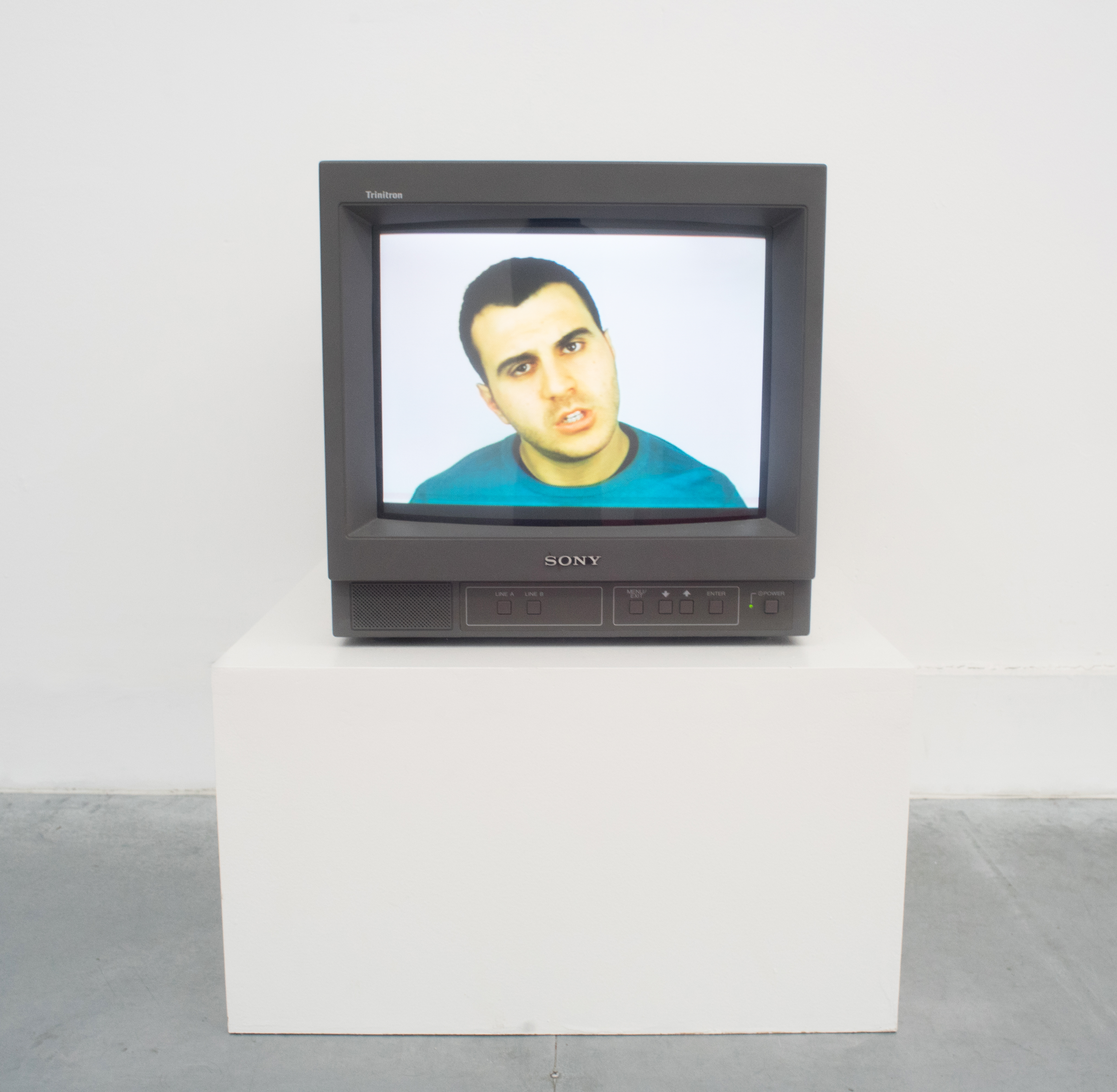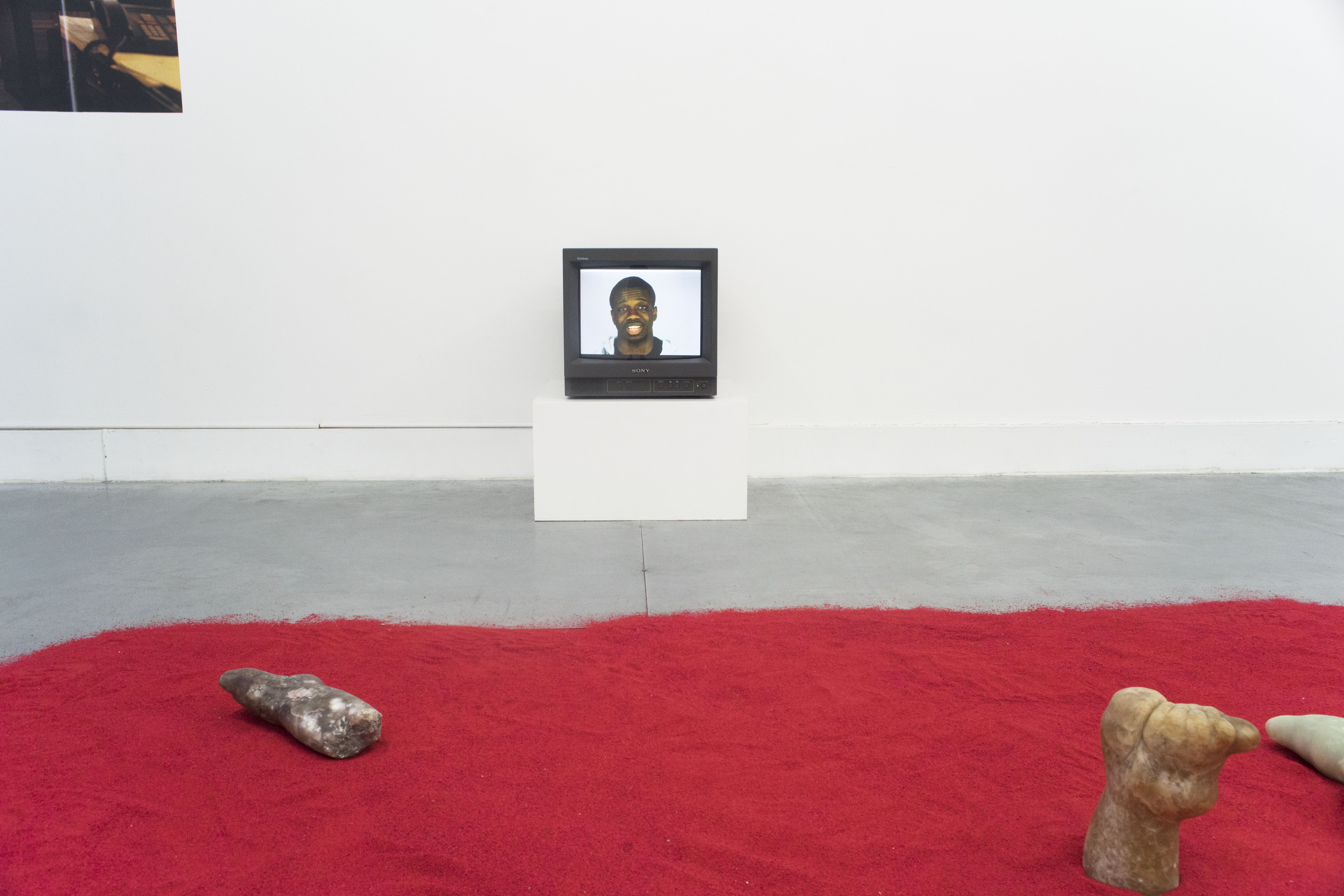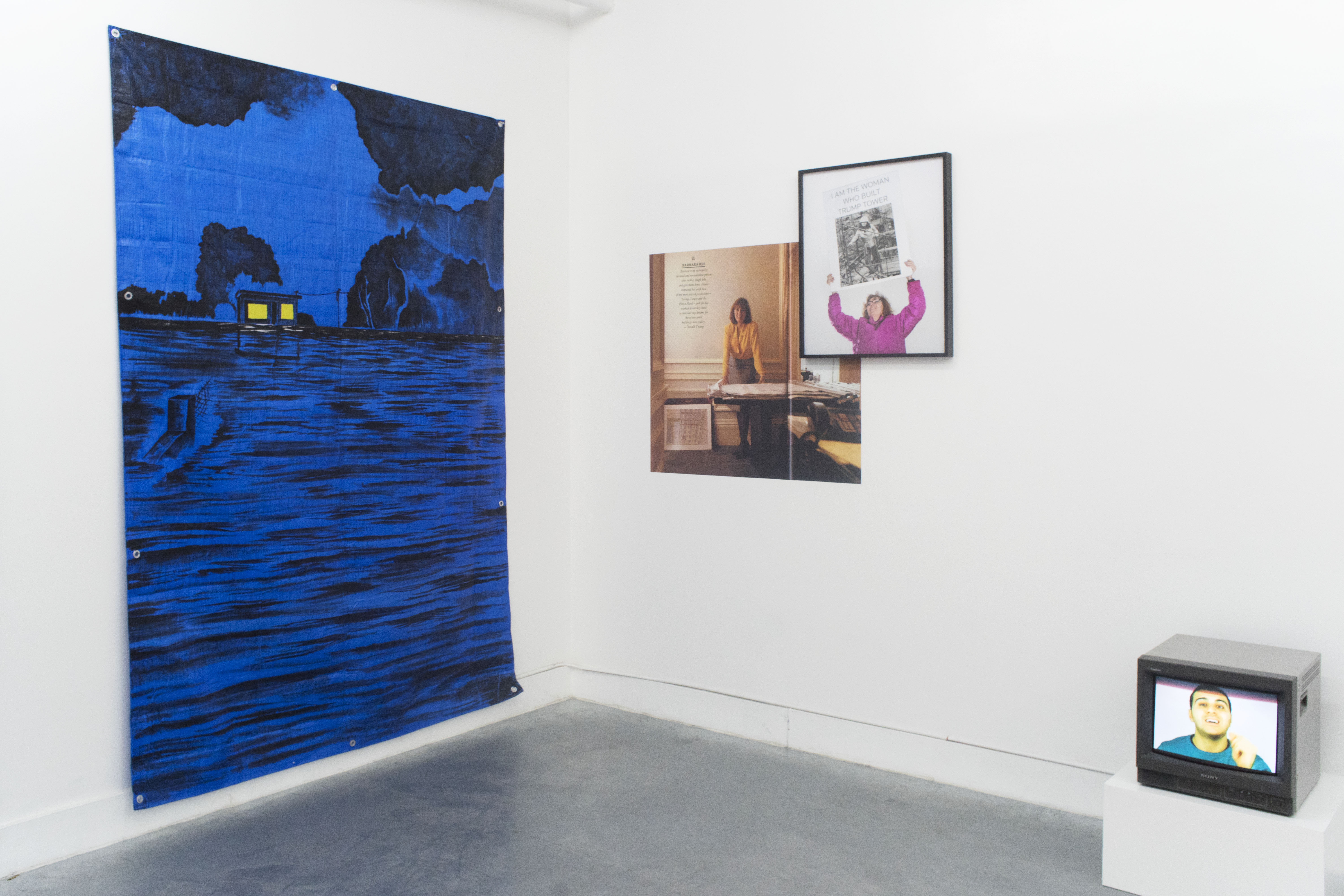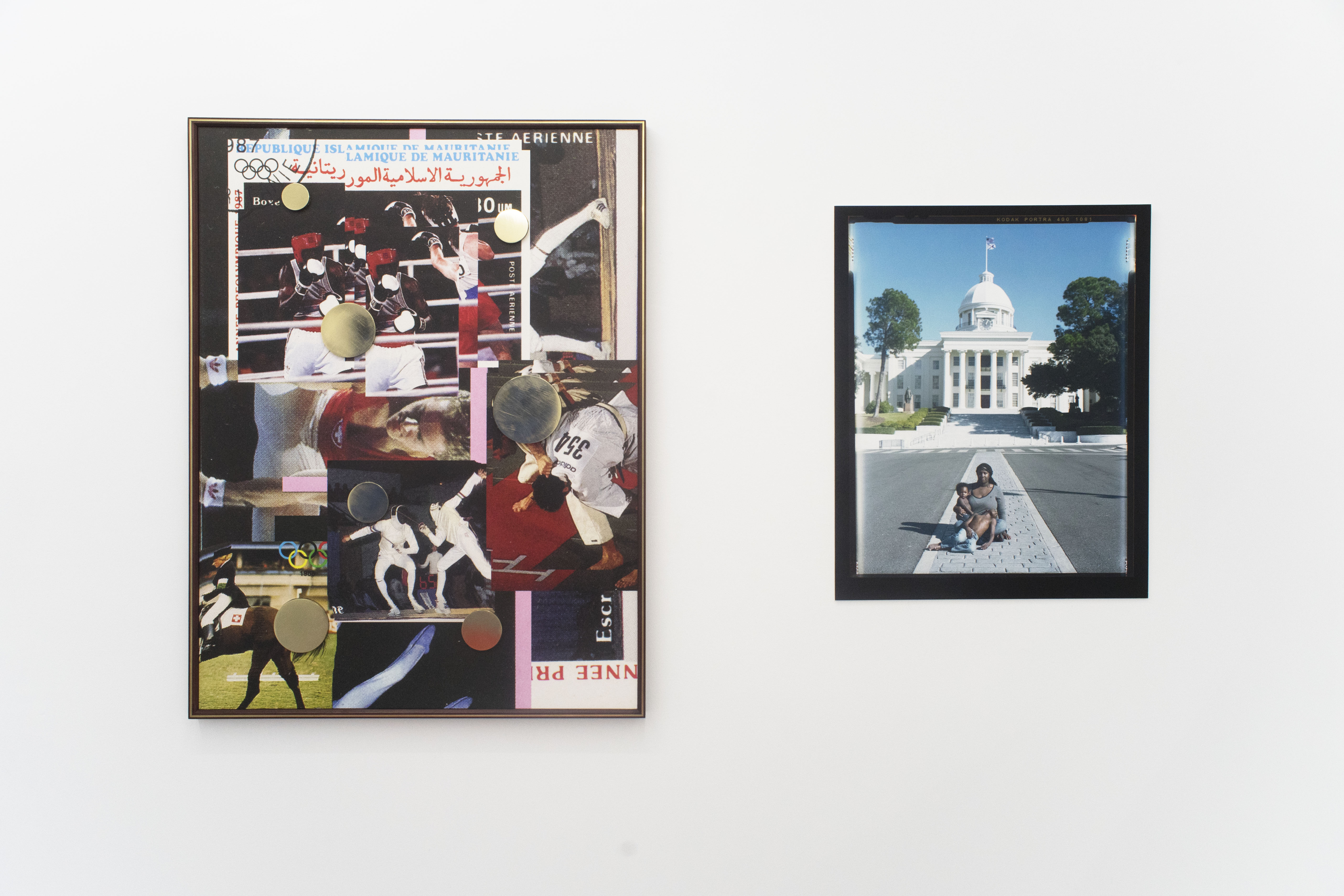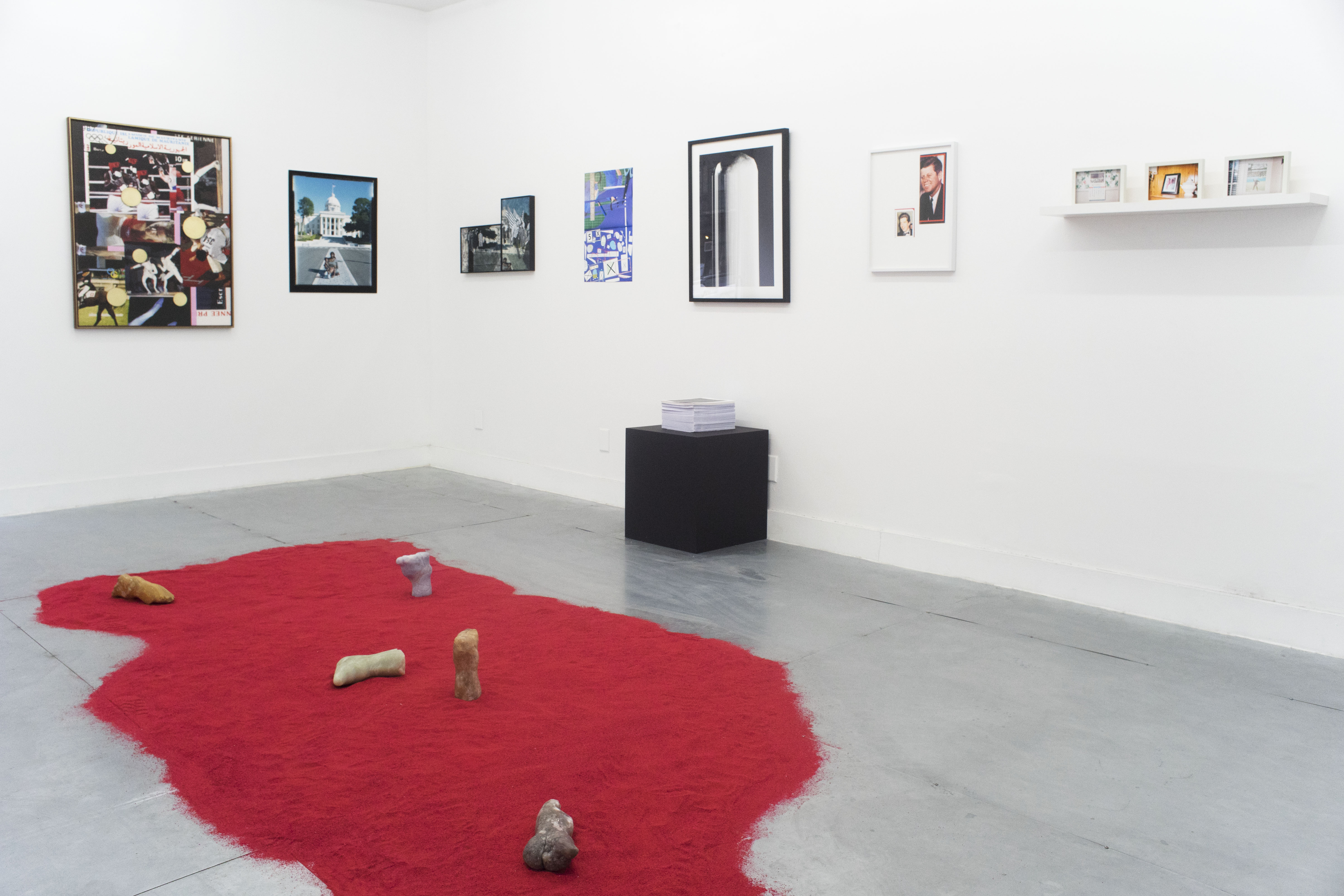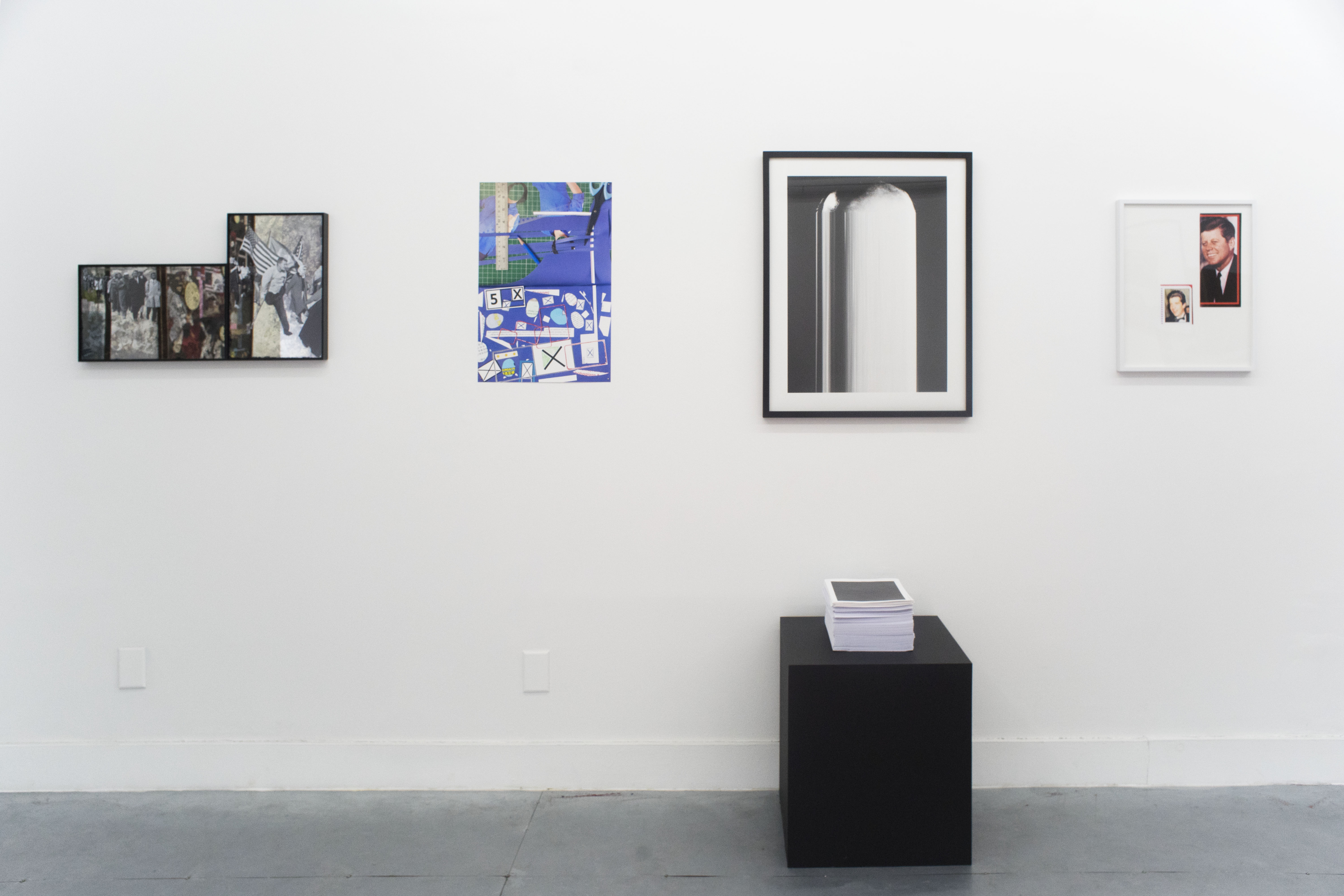 ---
Women in Colo(u)r

August 19 – September 27, 2017



RUBBER FACTORY is pleased to present a group exhibition exploring the pioneering role of women in the use of color in photography.

Women in Colour, the British spelling, advances fresh, new scholarship through a distinct and separate category; color, tracing its origins to gender-specificity. Color orbits an artist's universe; color theory (RGB=YMC) is photography's planet. The British Victorian, Anna Atkins (1799-1871) was the first woman photographer, albeit camera-less, and the first in color, through the cyanotype method (1842) taught to her by Sir John Herschel. Pioneering his method with Talbot's photogram (non-color), Atkins created images in Prussian blue that included her handwriting, thus introducing text and image; she also made the first photo-book (1843). These seminal moments in photographic history suggest an innovative use of color by women within the medium which continues today.

Why do women choose color? Color is technically challenging and expensive, does this fact underscore female power, financial autonomy, breaking taboos of physical strength, visual intelligence and the "woman artist" stereotypes in art, science, and chemistry? What was photography's role in this? With the recent discovery of tetrachromacy, stating that women with this gene can discern color better than men, who have a higher rate of color-blindness, the hypothesis gains ground. It states the singular recognition of women practitioners, whose historical and contemporary collective contributions in color photography remain under-exposed.

Artists included in the group exhibition:

Amanda Means, Carrie Mae Weems, Cindy Sherman, Ellen Carey, Elinor Carucci, Jan Groover, Liz Nielsen, Laurie Simmons, Patty Carroll, Meghann Riepenhoff, Marion Belanger, Moira McDonald, Penelope Umbrico, Susan Derges



installation shots Women in Colo(u)r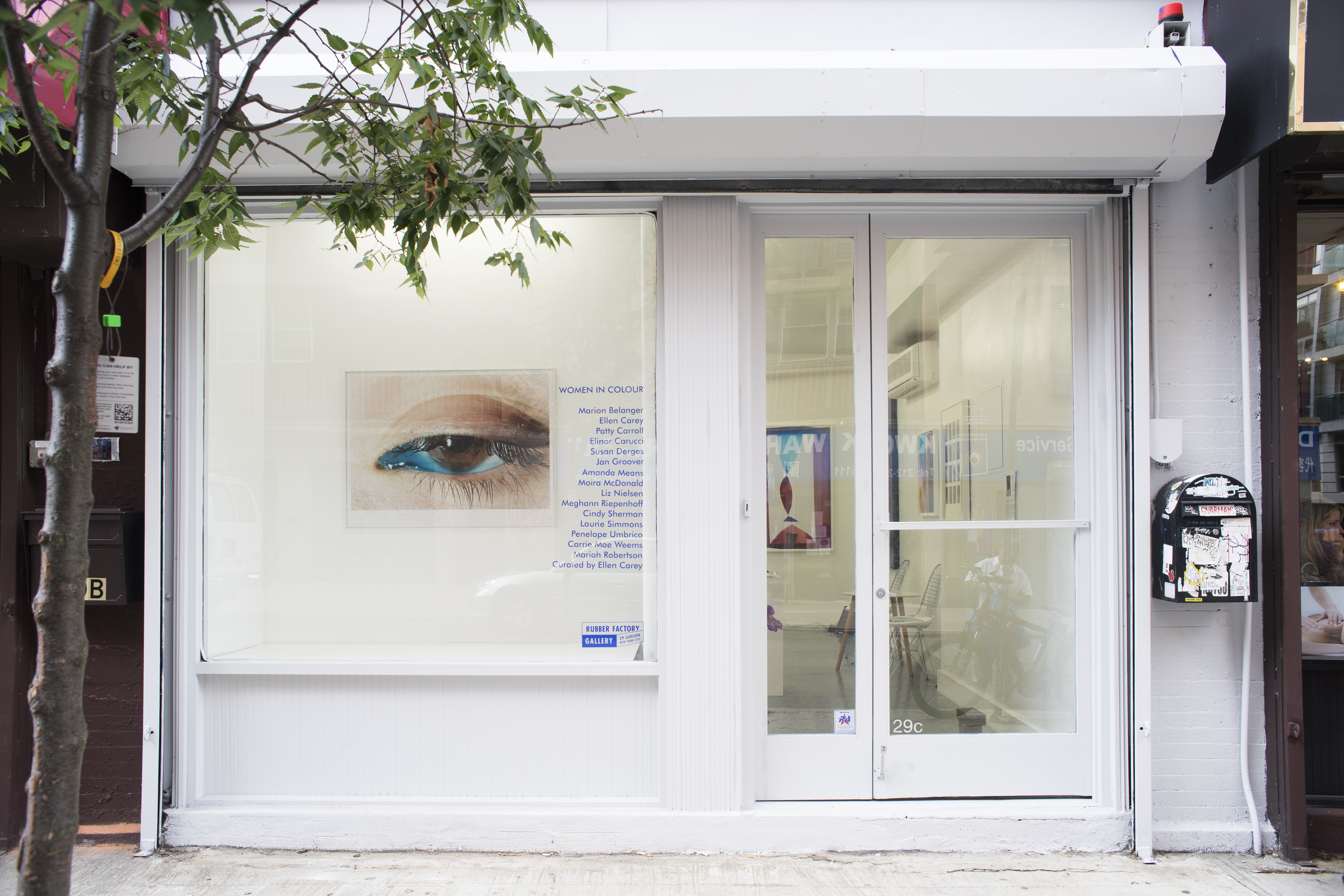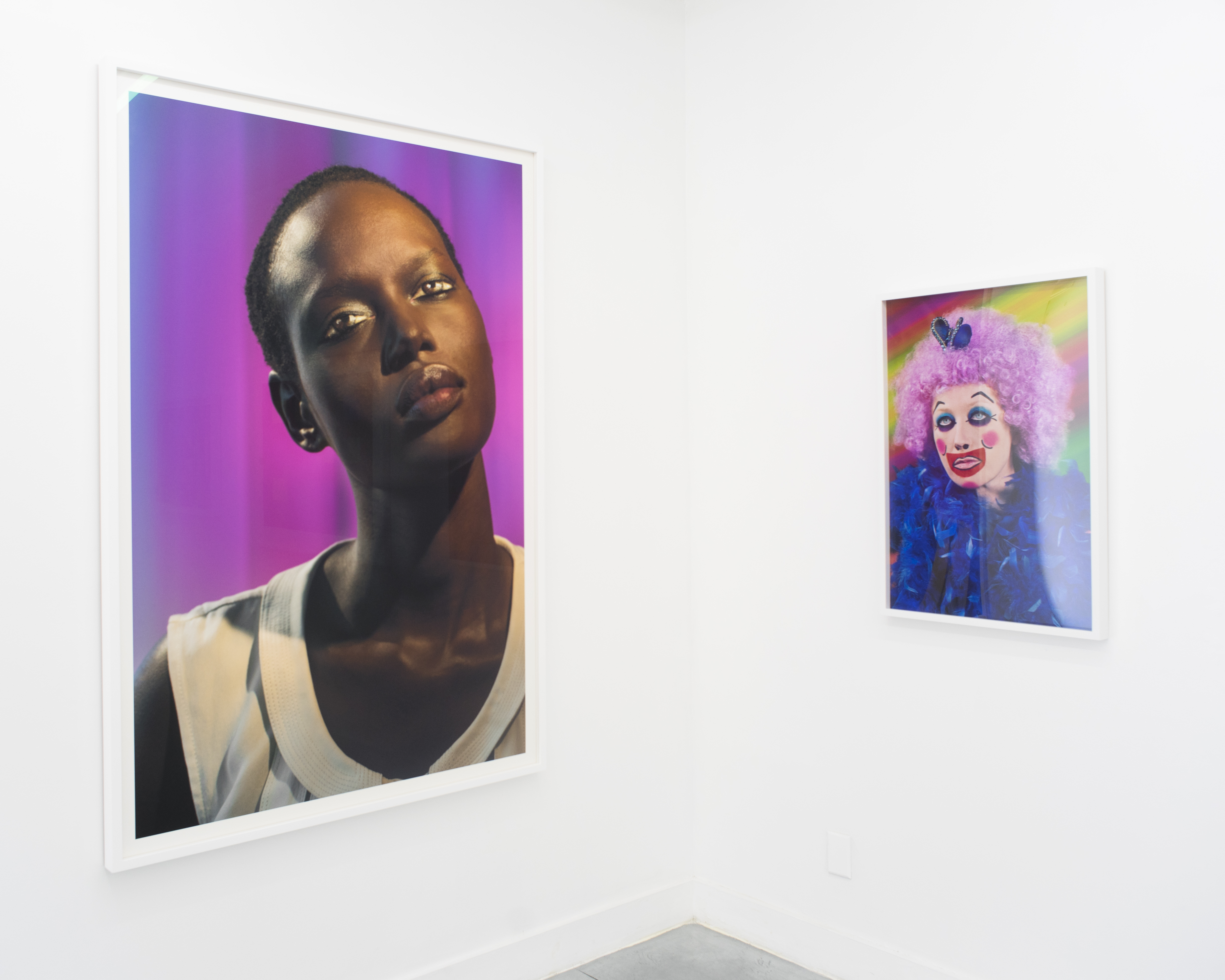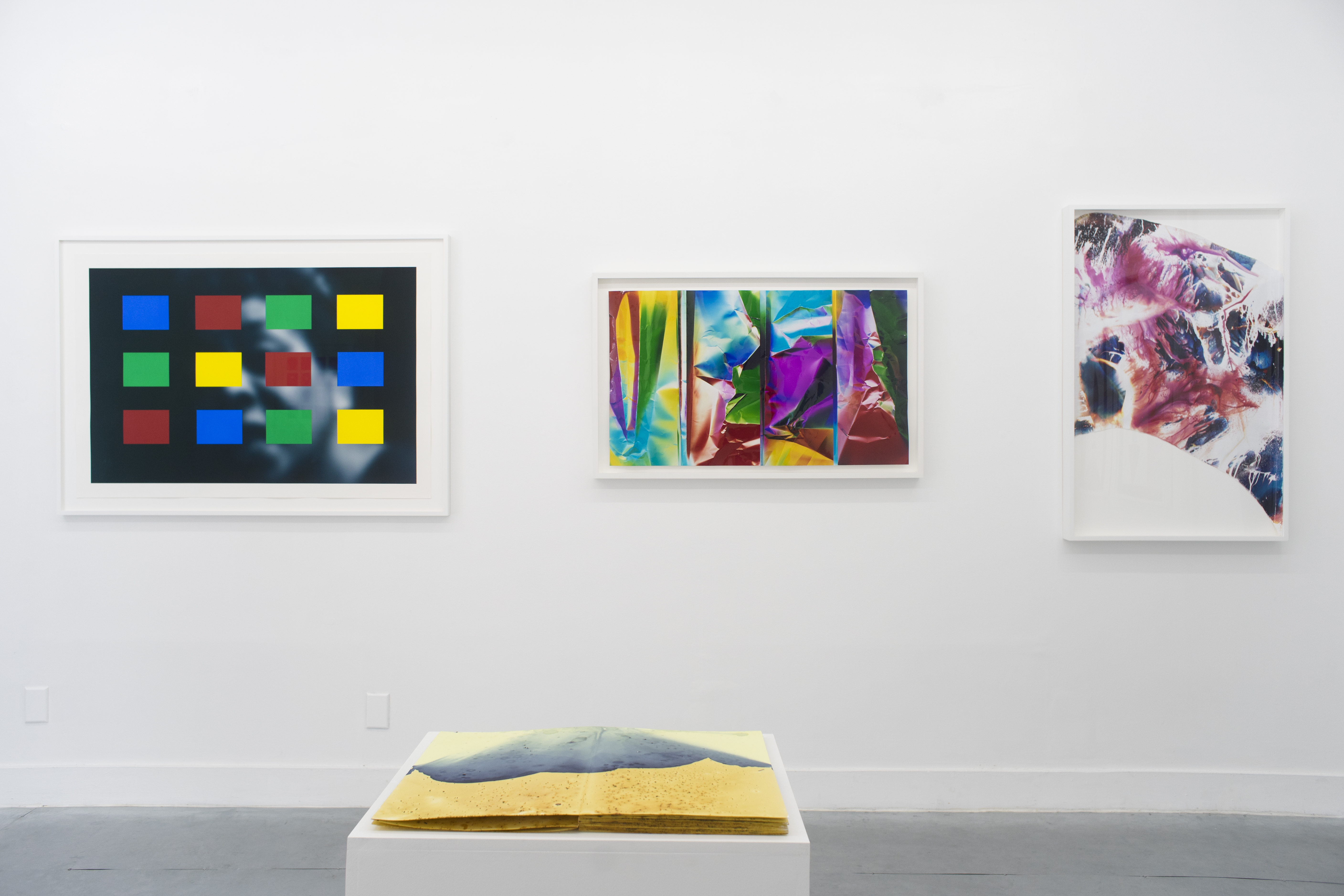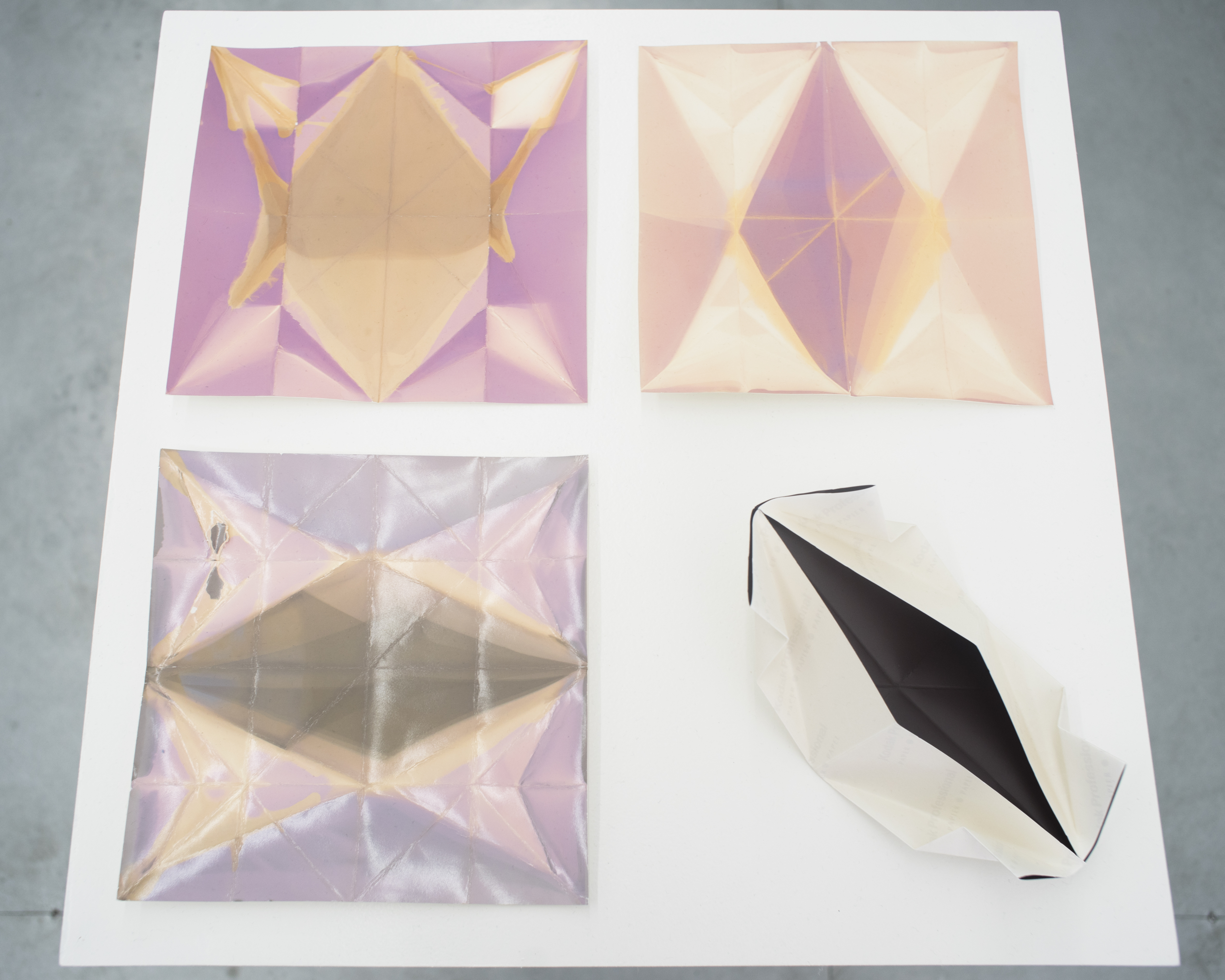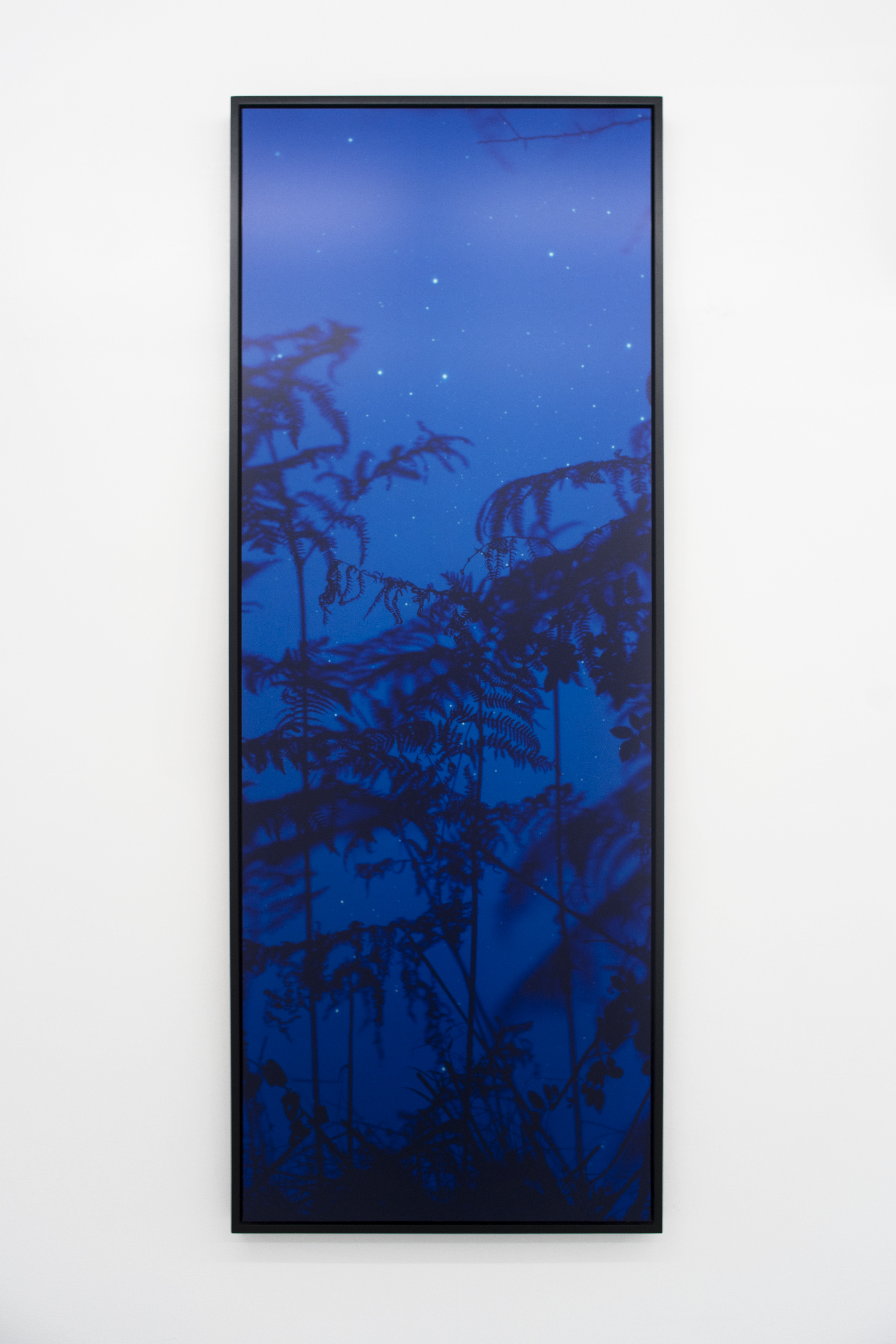 @rubberfactoryny
29c Ludlow Street, New York, NY 10002
hello@rubber-factory.info

www.rubberfactory.nyc