Pacifico Silano

is a lens-based artist whose work is an exploration of print culture, the circulation of imagery and LGBTQ identity. Born in Brooklyn, NY, he received his MFA in Photography from the School of Visual Arts. His work has been exhibited in group shows, including at the Bronx Museum, Tacoma Art Museum, Museo Universitario del Chopo, Mexico City and The Andy Warhol Museum in Pittsburgh, Pennsylvania. He has had solo shows at Houston Center for Photography, Baxter ST@CCNY, Rubber Factory, Stellar Projects, Light Work, Melanie Flood Projects and Fragment Gallery in Moscow, Russia. Reviews of his work have appeared in The New Yorker, Artforum and The Washington Post. Awards include the Aaron Siskind Foundation Fellowship, NYFA Fellowship in Photography, being a Finalist for the Aperture Foundation Portfolio Prize and being shortlisted for the Paris Photo/Aperture First Book Prize. His work is in the permanent collection of the Museum of Modern Art.



Exhibitions
If You Gotta Hurt Somebody, Please Hurt Me
April 1 to May 8, 2022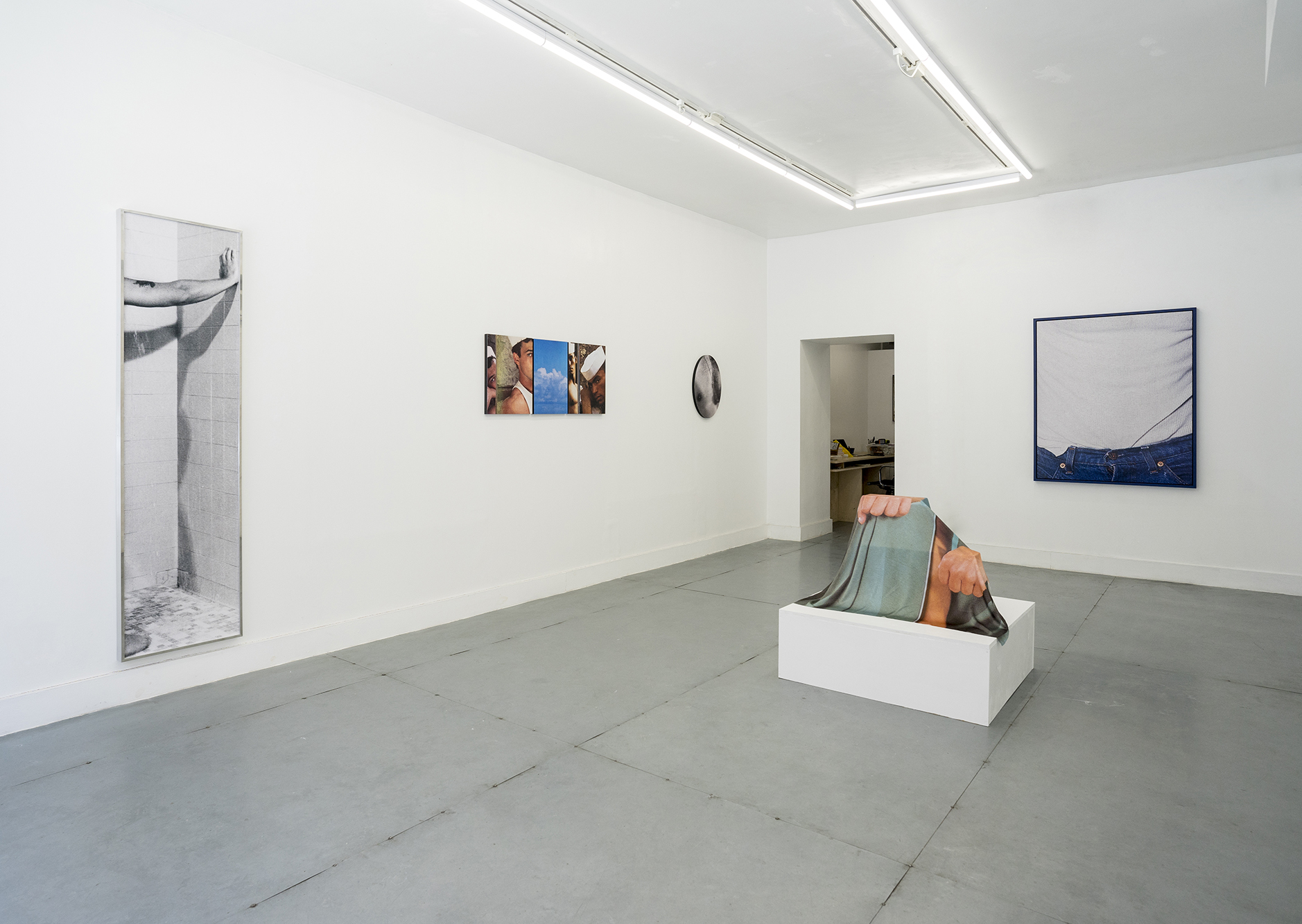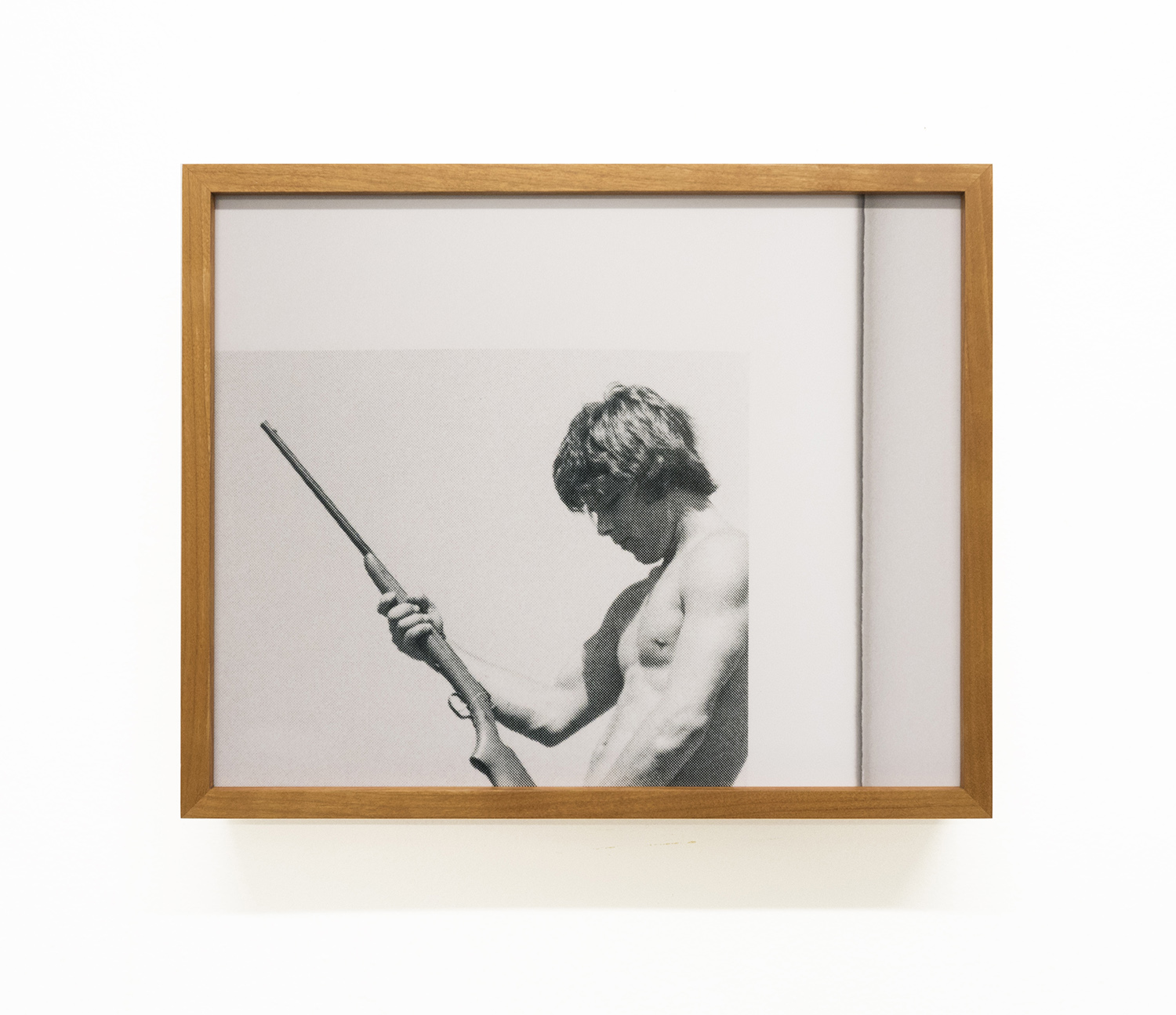 (New York, NY) Rubber Factory and Fragment Gallery are pleased to present a joint exhibition of a new body of work by Pacifico Silano, If You Gotta Hurt Somebody, Please Hurt Me, taking place simultaneously over both sites on New York's Lower East Side. The show's title refers to a song by the 1960s girl group The Crystals, which while melodious and sweet on the surface, reveals something more sinister upon closer attention. Likewise, designed to seduce as much as repel, Silano's most recent body of work seeks to address the menace of violence beneath the cool façade of white American queer desire. These new works interrogate a history of toxic masculinity fetishized by gay men.

Working between archive and appropriation, Silano uses photography as a tool for the re-examination and re-contextualization of queer visual culture and desire from the 1970s and 1980s. These new works reveal profound psychological violence latent in their original source material. These surreal, masochistic fantasies take on a darker meaning when read through a contemporary lens. Conceptually, Silano's oeuvre weaponizes scale and fragmentation of the male body as part of a visual strategy that reveals a system of queer codes embedded in white America's subconscious. Systems of reproduction from fashion to automobiles become visual codas under Silano's lens, questioning the iconic substance of blue jeans or the masculine trope of the automobile. Silano ruptures the format of the archive he draws from, producing ovals and mirror-length pieces, as well as a draped silk print and a steel sculpture simulating a magazine spread, fragile or enduringly hard membranes for the fraught lives depicted.

Like Gilles Deleuze's drive-image, these fragmentary citations thinly veil a pulsating violence, pushed ever off-screen, beneath the static photograph. Working previously with archival material on the subject of the absence of the body in relation to HIV/AIDS, this new body of work reveals a profound turn away from personal narrative, nostalgia, or longing towards a menacing indictment of fetishization of violence, power, and pain, which the artist perceives throughout contemporary white America.
---
Time Is An Ocean But It Ends At The Shore
October 16 to December 15, 2019
RUBBER FACTORY is pleased to present a solo exhibition by Pacifico Silano. This is the artist's second solo presentation with the gallery.

In Time Is An Ocean But It Ends At The Shore, Pacifico continues his exploration into queer melancholy, desire and loss. Playing with representations of masculinity, he fragments, reveals and conceals the pages of vintage gay erotica. Expanding on his previous work, Pacifico creates intricate, formal presentations of large scale photographs exploring the multiple lives of a printed image. Nature features heavily in the work, acting as a silent witness to the bodies that once occupied magazine centerfolds.

Growing up Silano's parents owned and operated an adult novelty store. Despite being in a business that sold desire and sexuality, his family rarely spoke of his uncle, a gay man who passed away from complications of HIV. This erasure, his unique upbringing and a fascination with mass imagery is the catalyst for his practice.

Pacifico's work encourages quiet meditations on our evolving relationship to history. The magazine archives he pinpoints were published between the Stonewall riots of 1969 and the peak of the AIDS crisis in the 1980s. By engaging the viewer in the act of looking not unlike the publications' original consumer, looking takes on a new meaning as we are invited to shift our point of view. It becomes a reparative act where desire and loss is inextricable.

In an age where physical magazines are increasingly out of favor and archives left to deteriorate, Pacifico highlights the cultural loss of these items. Formal elements such as the magazine's spine or the folds of a corner seduce the viewer while interrupting the continuity of discrete images. An errant staple or the shadow of a figure become engrossing when rendered at forty-by-fifty inches, as the viewer is lulled into a meditative study of materiality, color and textures.

The absence of explicitness in Pacifico's work also subverts the source material. The elusiveness of this imagery heightens the desire for a narrative, inducing a longing for details which can never be found. The periphery is often amplified in the work; an ocean collides with the negative space of the page, a swimming pool frames the corner of a shot or an expanse of rocks surround the body. Sometimes the gaze emerges from the subtle in-between space of the magazine arrangements, often it is thwarted as we are left as voyeurs in the flat planes of the media.

Tangible effects were left by the AIDS crisis which are still present today. The formal control Pacifico wields is a way in anchoring this past to the contemporaneous moment, inviting us to ponder the life of a photograph.




---
John John
September 30 – November 15, 2017
RUBBER FACTORY is pleased to present a solo exhibition of new works by Pacifico Silano from his series, "John John".

Every aspect of John F. Kennedy Jr.'s life was photographed, televised, and written about in a headline. His classic good looks and sexualized physique became a staple of mainstream media coverage. American culture feeds off of name recognition, likability and attractiveness. These reworked photos blur the line between the public and private self, our obsession with creating celebrity, and the American fascination with political royalty. We project our hopes, dreams and aspirations on those that are telegenic.

In the project John John, Pacifico Silano sources imagery of John F. Kennedy Jr. from vintage tabloid magazines and newspapers, reworking their content and meaning through silkscreen, monotype, and photo-collage. As the twenty year anniversary of JFK Jr.'s tragic death closely approaches, we are left to wonder what might have been.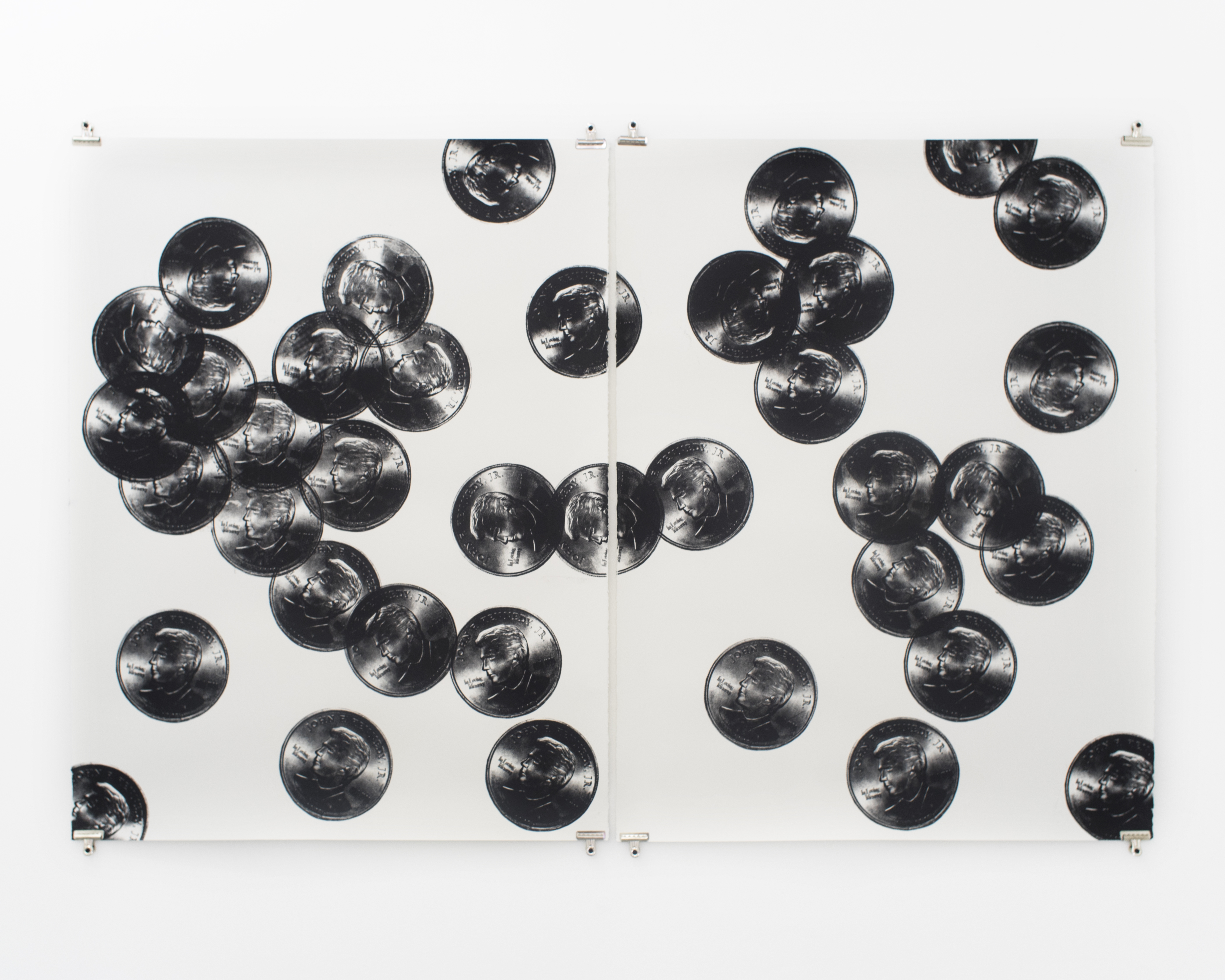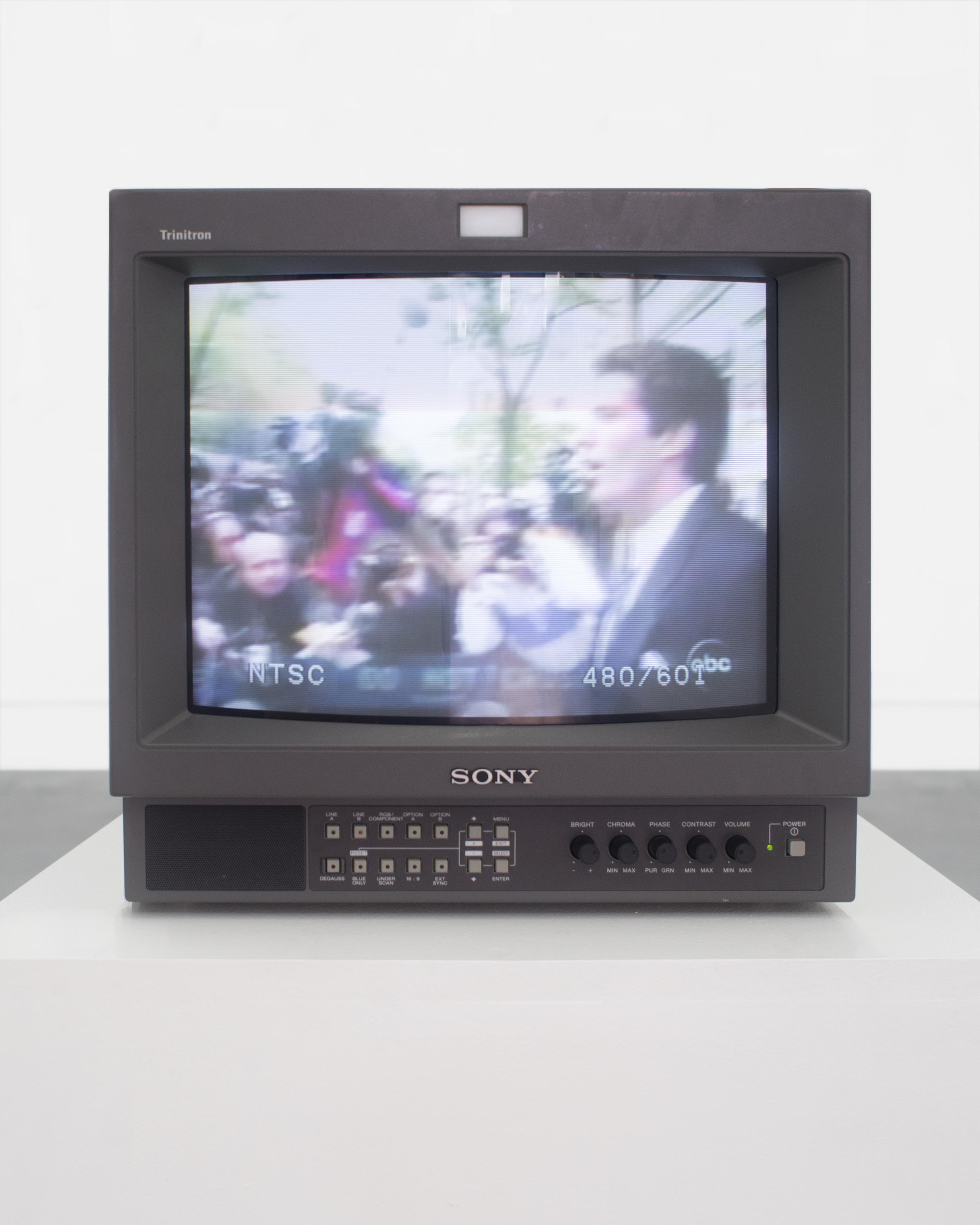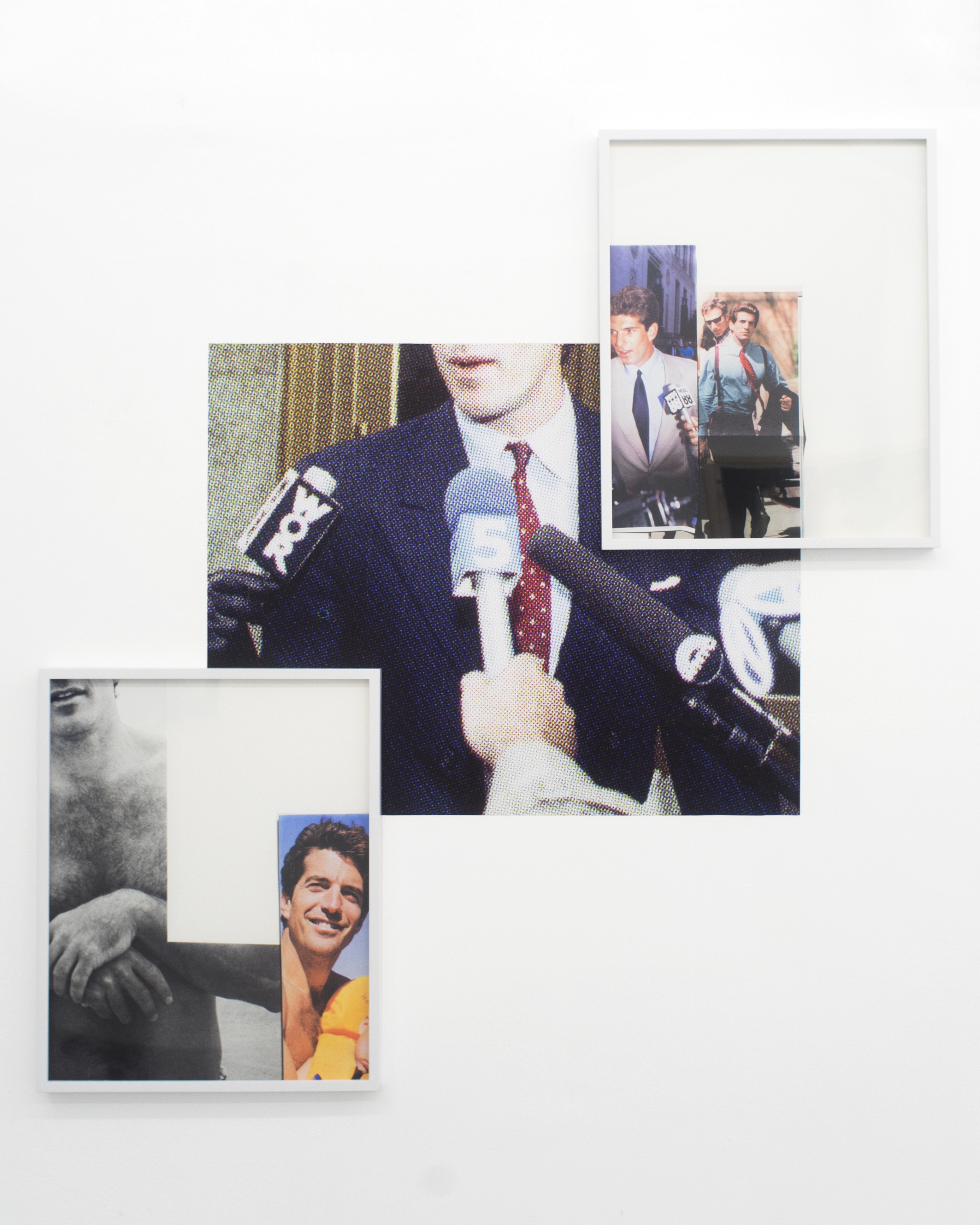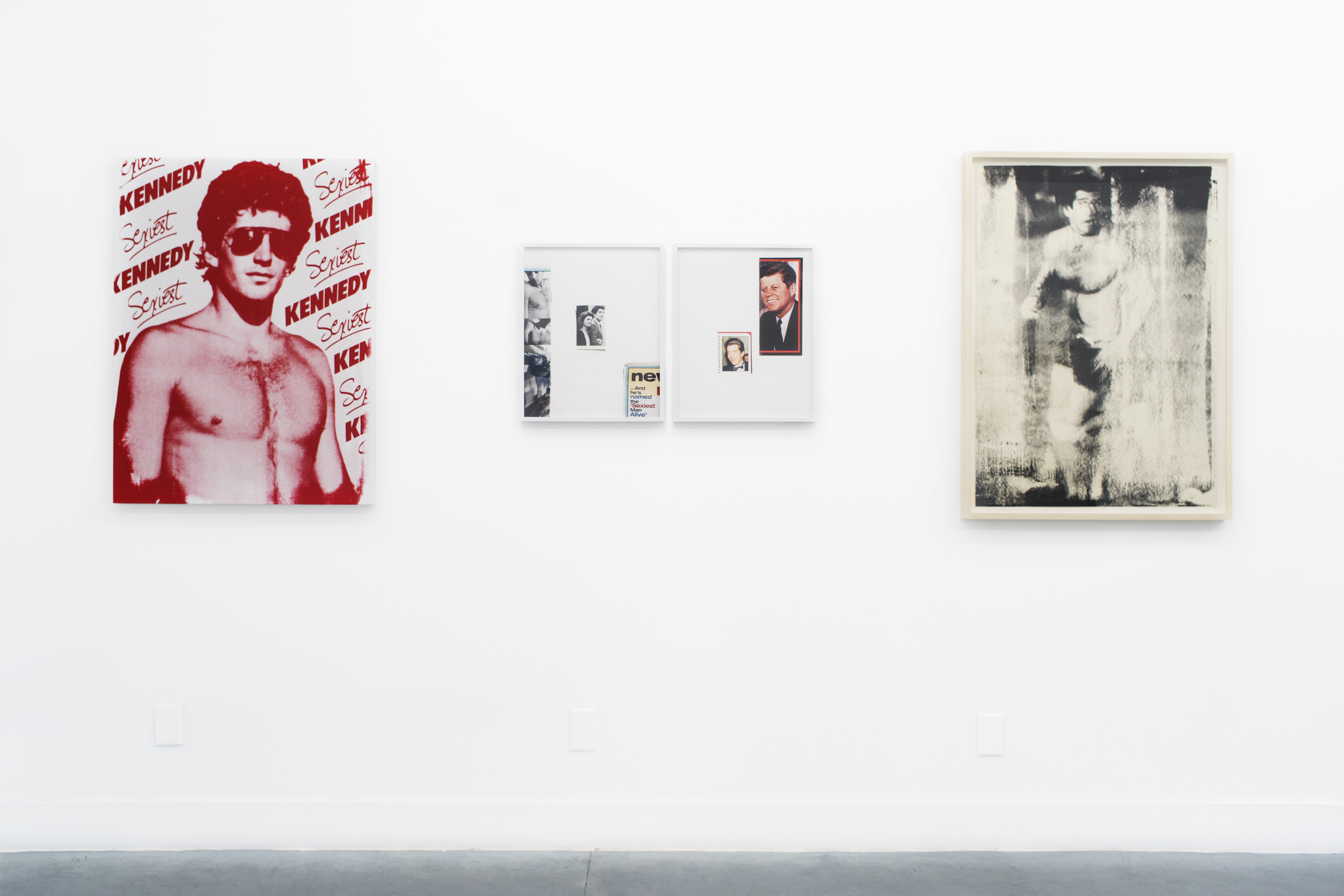 Press
August 2019,
Out
June 2019,
aperture
June 2019,
artnet news
June 2019,
artnet news
June 2019,
ARTnews
June 2019,
Tribeca Citizen
May 2019,
Financial Times
January 2019,
Lancaster Online
January 2019,
LVL3
October 2018,
Hyperallergic
July 2018,
Brooklyn Rail
July 2018,
Gayletter
July 2018,
ARTnews
July 2018,
Blouin
June 2018,
Posture Magazine
June 2018,
Crush Fanzine
May 2018,
Wallpaper*
April 2018,
British Joural of Photography
December 2017,
Kaltblut
October 2017,
Dear Dave
October 2017,
Filthy Dreams
December 2016,
Artforum
December 2016,
The Creative Indepedent
December 2016,
The New Yorker
December 2016,
aCurator
January 2016,
Vice
July 2015,
Der Greif
November 2013,
TIME
@rubberfactoryny
29c Ludlow Street, New York, NY 10002
hello@rubber-factory.info

www.rubberfactory.nyc