Hồng-Ân Trương

(1976) uses photography, video, sound, and sculpture to examine histories of war as well as immigrant, refugee, and decolonial narratives. Her work engages with the concept that politics is the struggle for equal recognition within society, with aesthetics at the core of this battle. Starting with the premise that memory is political, her projects examine structures of time, memory, and the production of knowledge by engaging with archival materials, individual and collective narratives, and histories that span cultural and national borders.

Her work has been shown at the International Center for Photography, NY; Art in General, NY; Smack Mellon, NY; the Nasher Museum of Art, Durham, NC; and The Kitchen, NY, among others. In 2013 she was recipient of an Art Matters Grant, a Franconia Sculpture Park Jerome Fellowship, and a Socrates Sculpture Park Emerging Artist Fellowship. She was an artist-in-residence at the Irish Museum of Modern Art in 2015 and at Marble House Project in 2017. Recent exhibitions include a two-person show at Nhà Sàn in Hanoi, Vietnam and the Irish Museum of Art in 2016; and two group shows at The Drawing Center in NY as part of the Open Session Program in 2017. In 2017 she was awarded a Foundation for Contemporary Arts Emergency Grant for a solo show at Lump Gallery in Raleigh, NC. She was included in the most recent iteration of Prospect New Orleans, P4: The Lotus in Spite of the Swamp. Her work is included in Being: New Photography 2018, the latest edition of MoMA's New Photography series.

She received her MFA from the University of California, Irvine, and was a studio art fellow in the Whitney Independent Study Program in 2008-2009. She is an Associate Professor of Art and Director of Graduate Studies in the MFA Program at the University of North Carolina at Chapel Hill.

View artworks on

Artsy




CV




Exhibitions
We Are Beside Ourselves
September 8 – October 14, 2018
Closing reception:
October 13, 5 to 7 pm
Hồng-Ân Trương will be in conversation with scholar and curator, denisse andrade.

denisse andrade is a PhD candidate in Geography at the Graduate Center, CUNY. Her dissertation looks at the poetics and politics of land practices in the Black Radical movement of the 1960s and 1970s. denisse is a curator, and educator with experience teaching across disciplines, in non-institutional/ community-based settings and throughout the CUNY system, and more rencently at Pratt Institute. She is the recipient of the Humanities New York Fellowship for Public Humanities through which she's producing an archival-based reading room and a publication addressing new ways of looking at the radical histories of the 60s. She is currently a Scholar-in-Residence at the Schomburg Center for Research in Black Culture.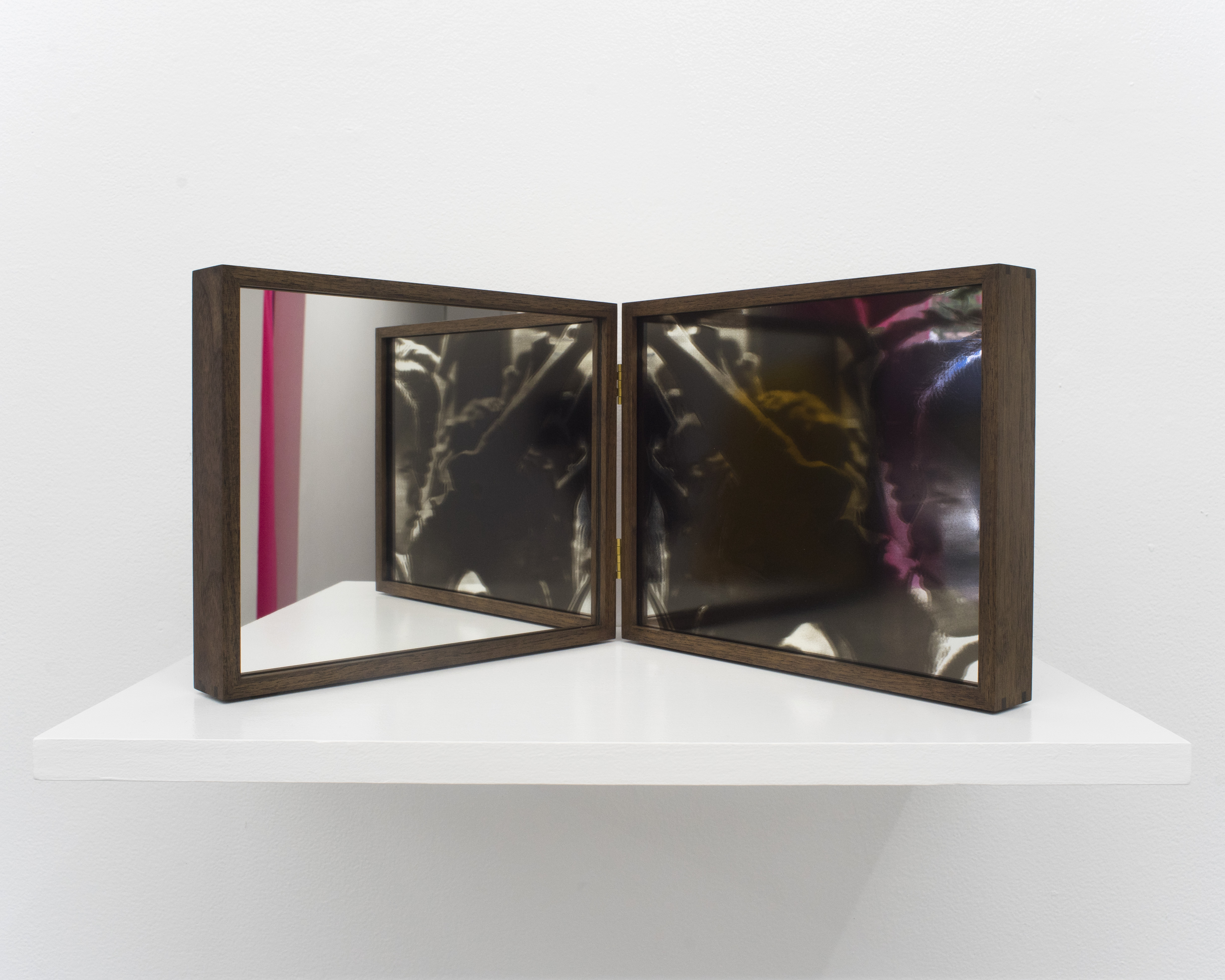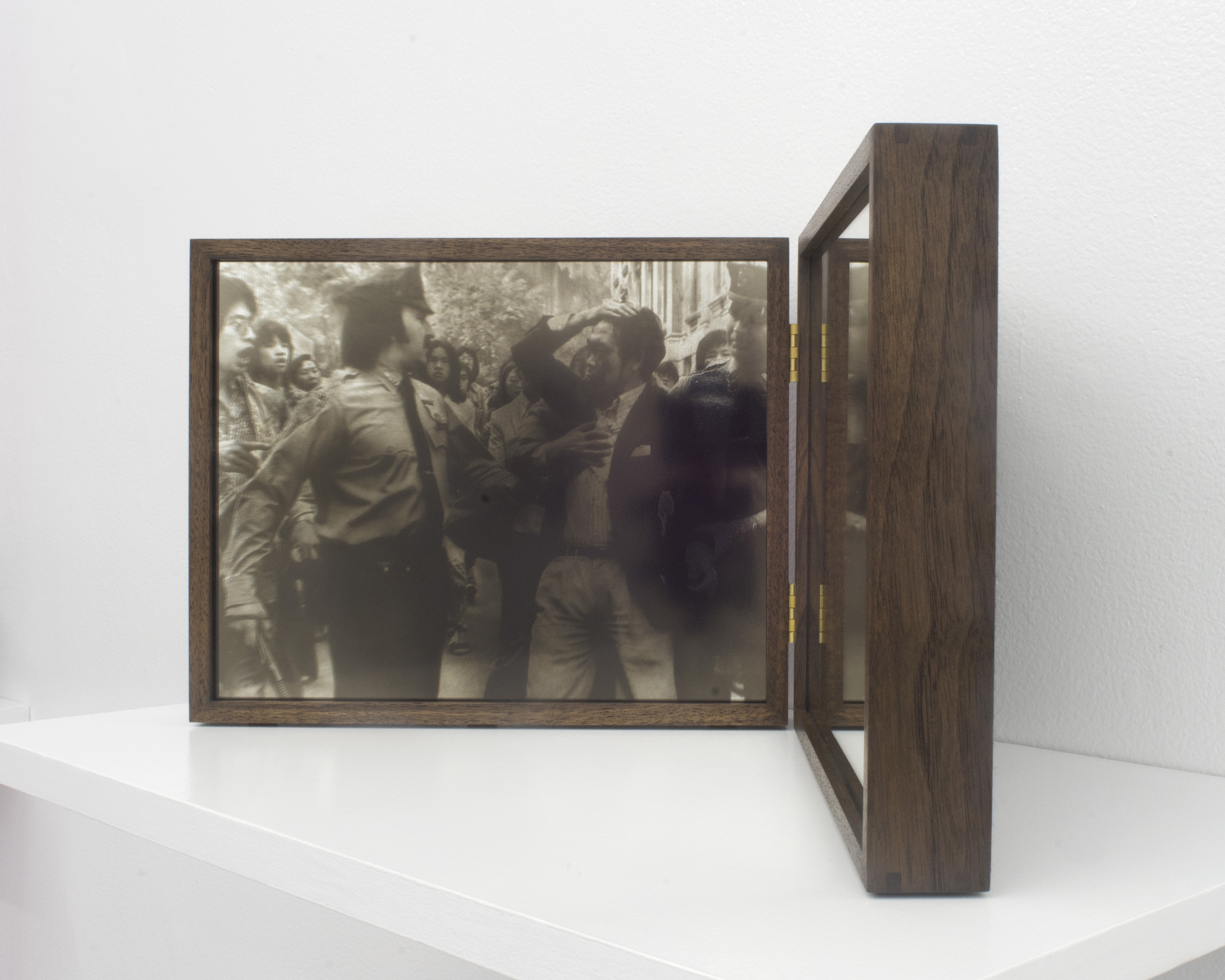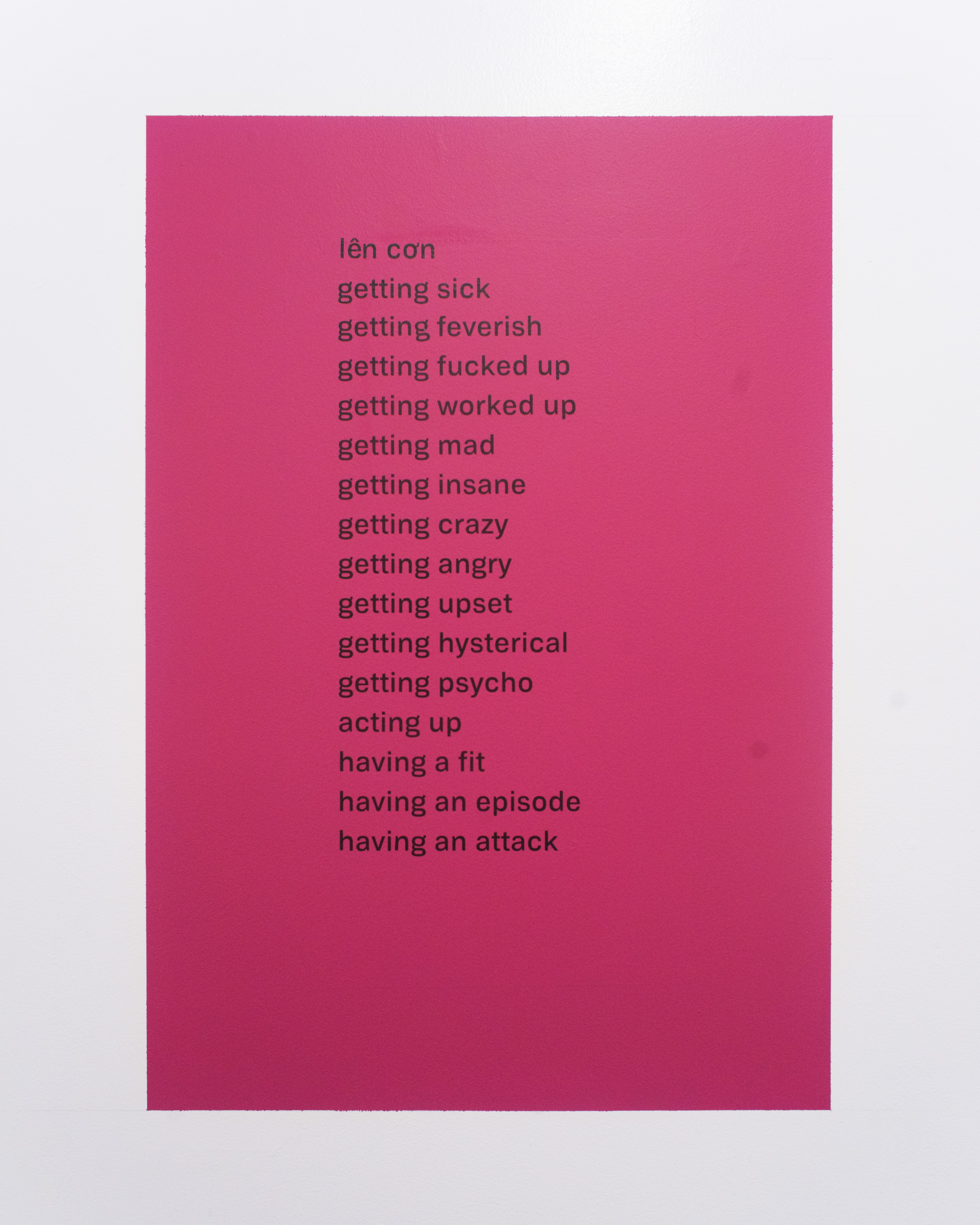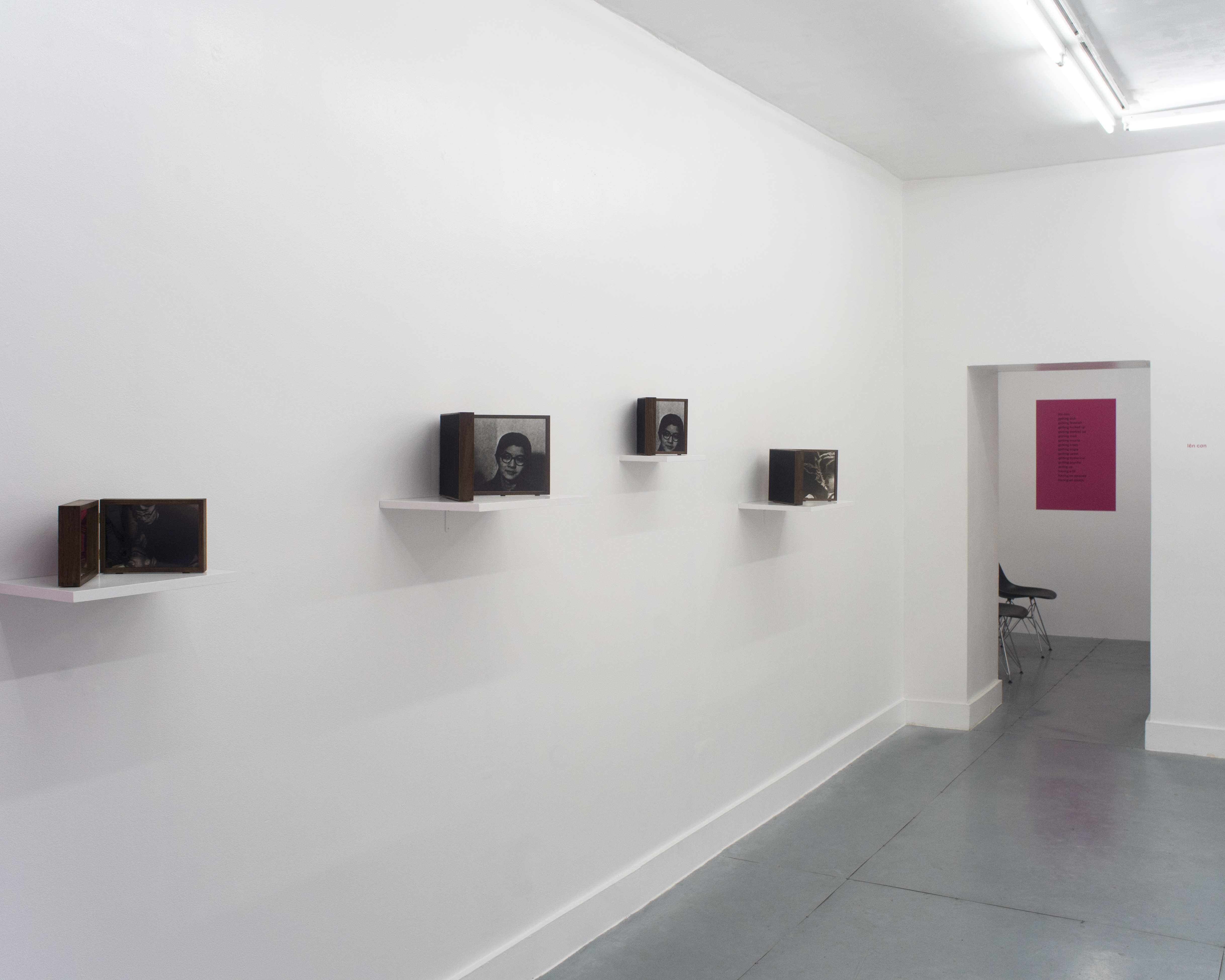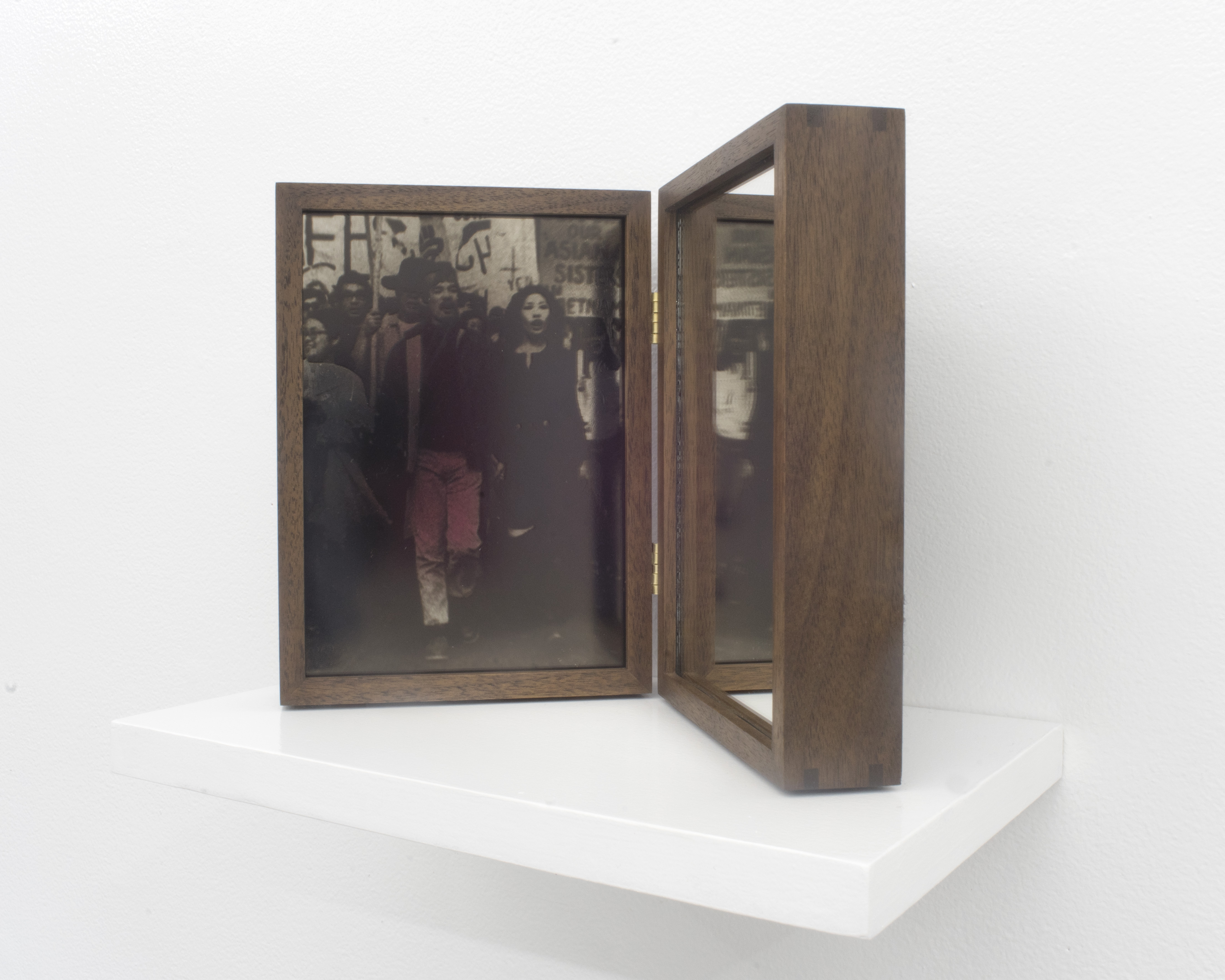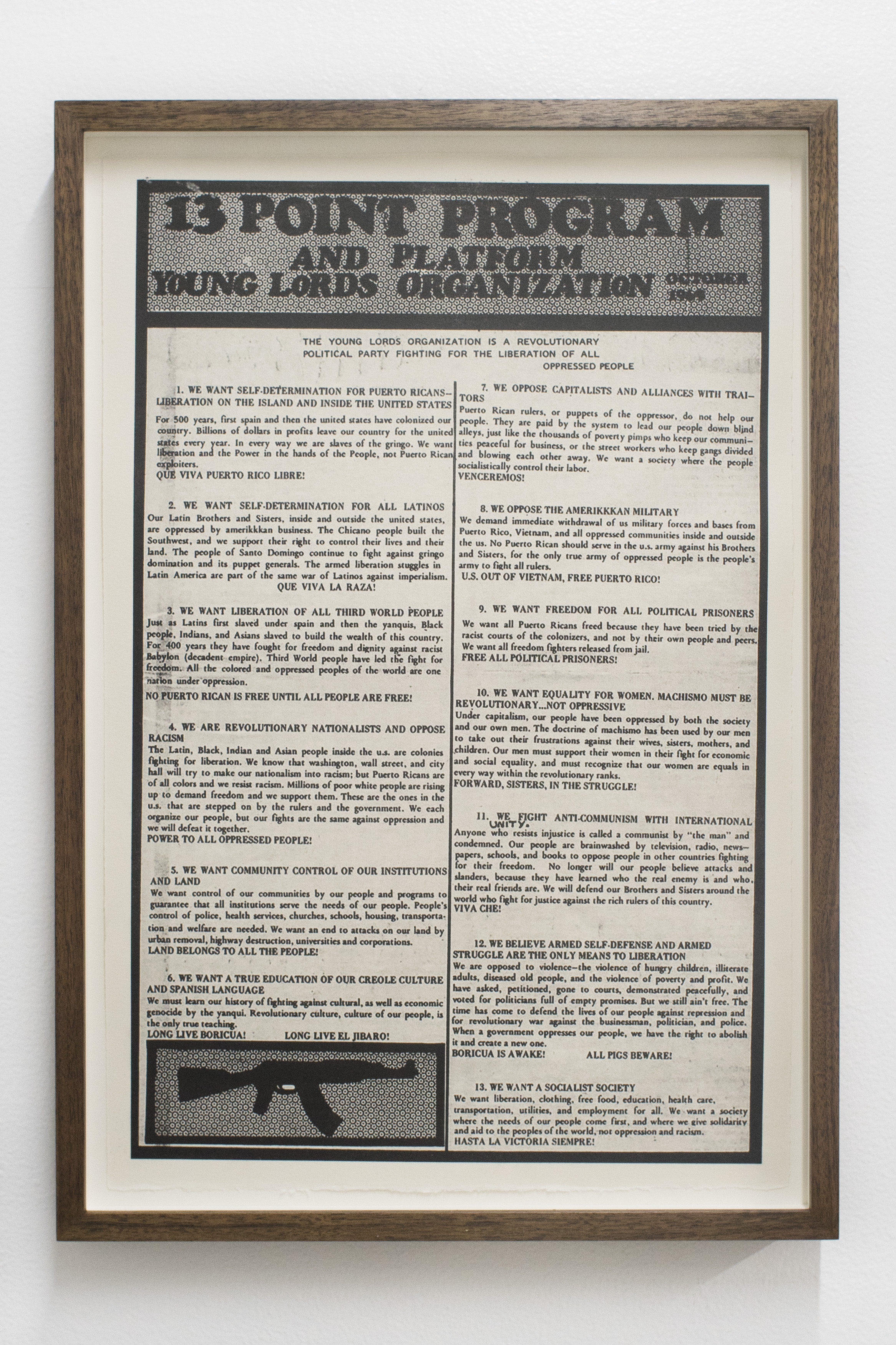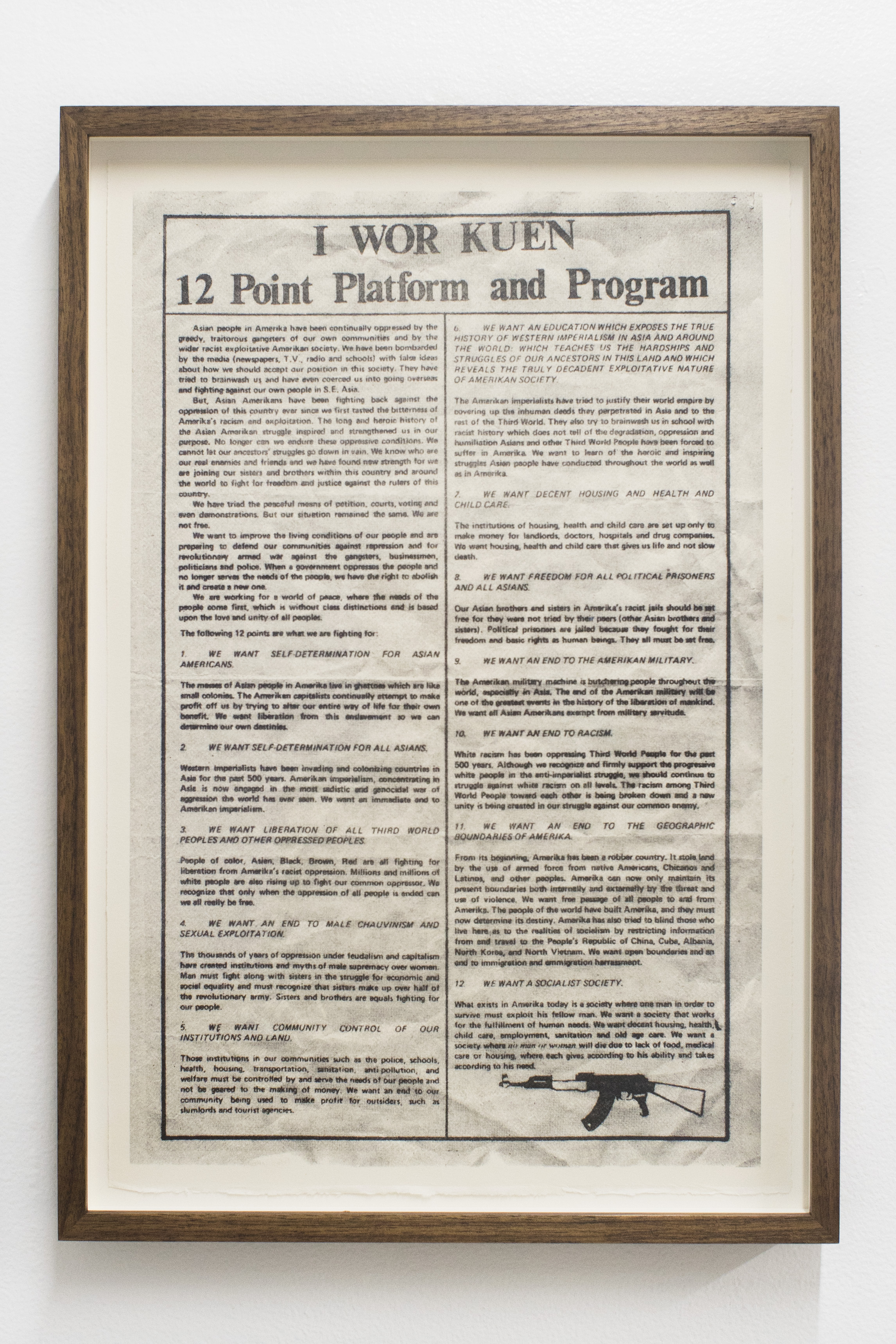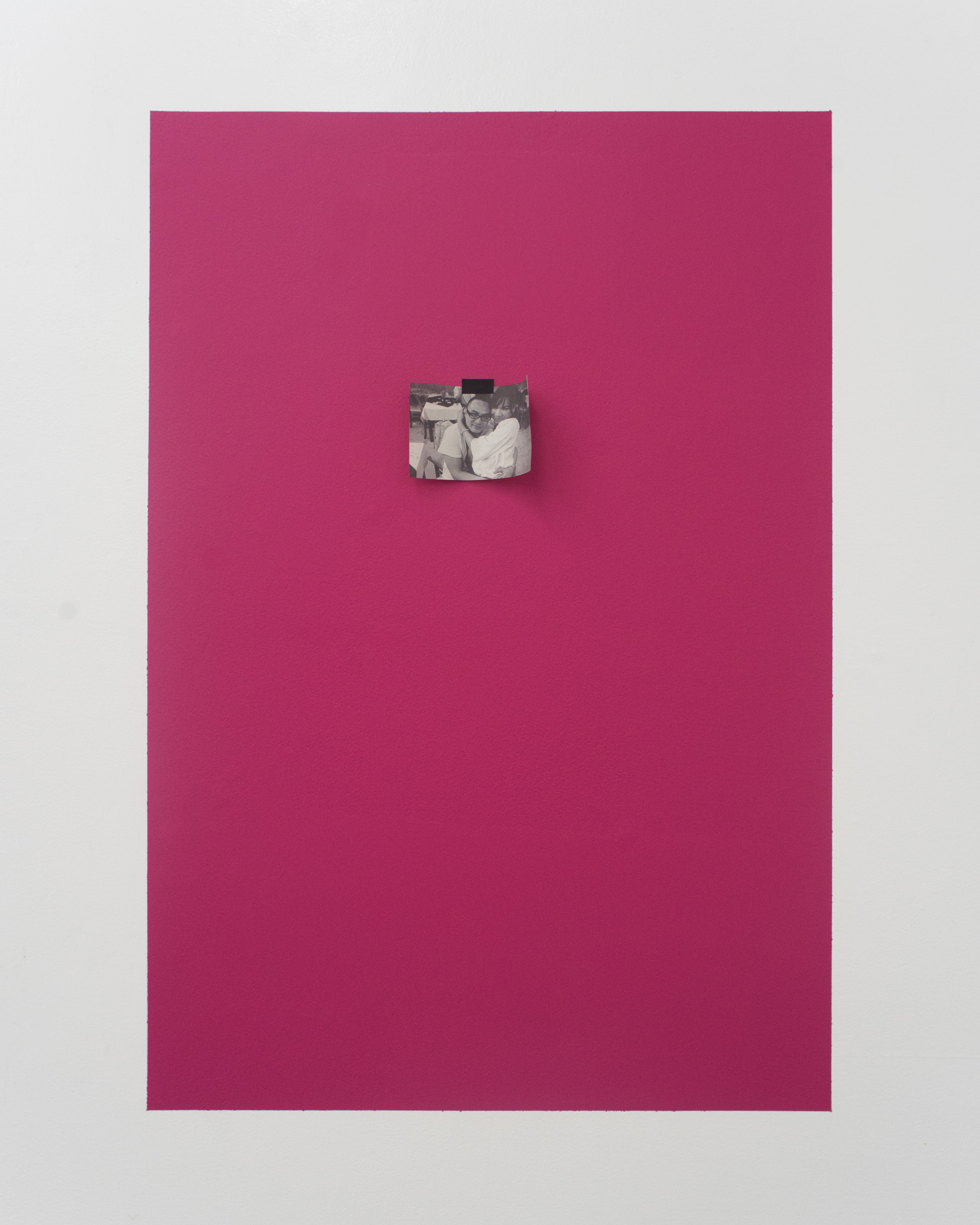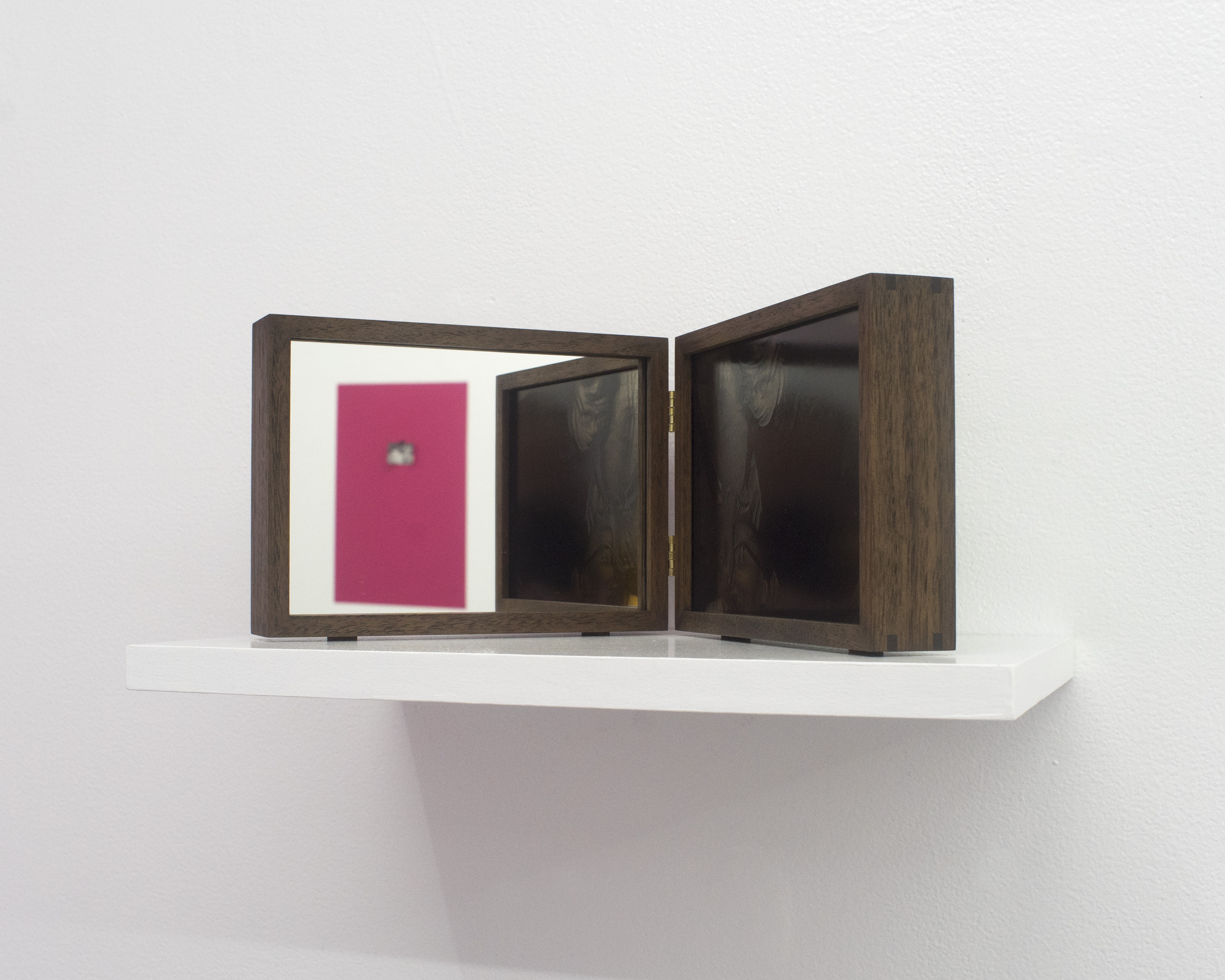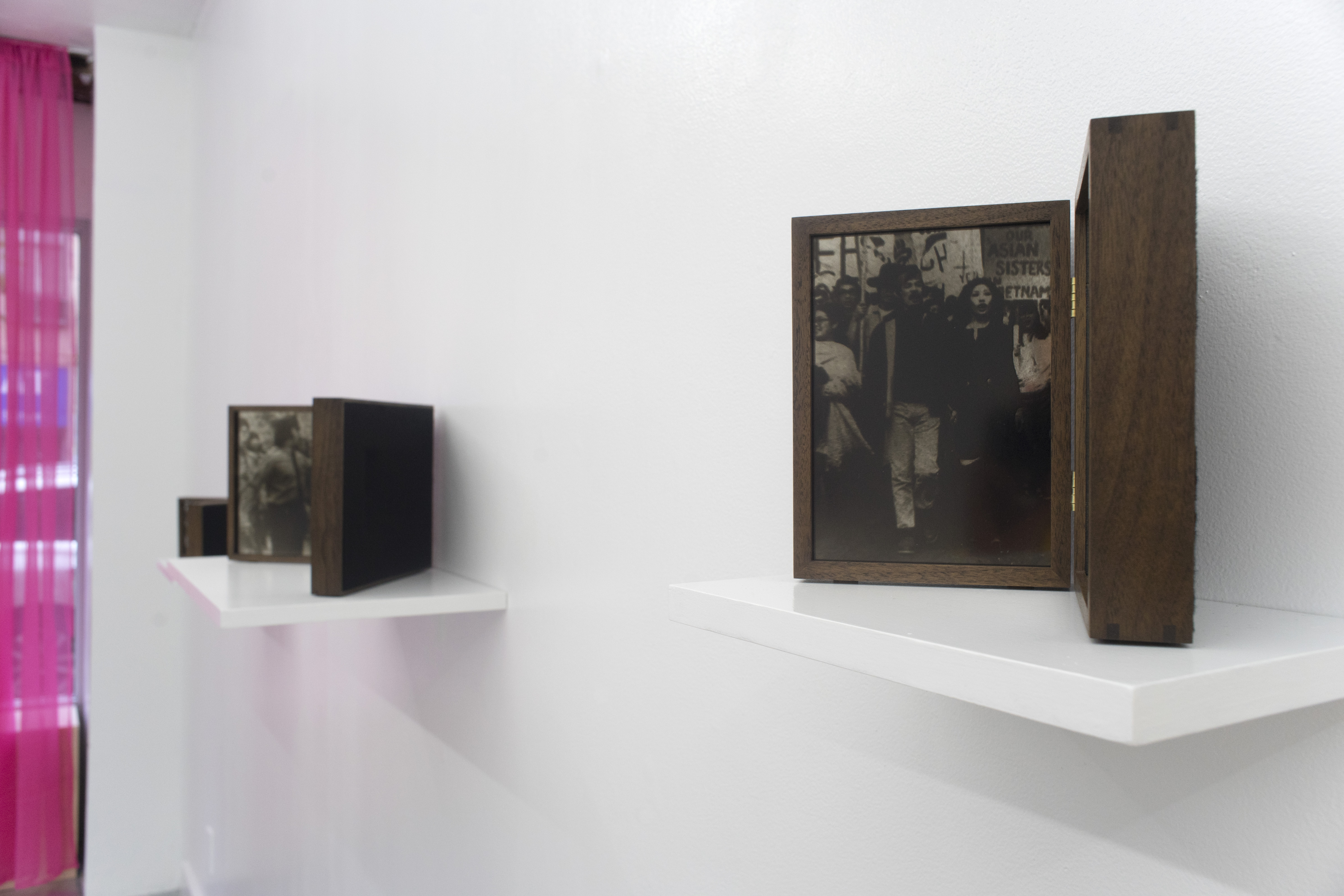 RUBBER FACTORY is pleased to present a solo exhibition of new works by Hong-An Truong, titled We Are Beside Ourselves.




We Are Beside Ourselves mourns nothing, gives up nothing, makes no sense of history. Assuming the dispossession of our own histories, assuming the losses that define the textures of our positions, the discrete works in this show assert a space for desire and belonging in the face of a racist imaginary that relies on difference and subjection. The title of the show takes its inspiration from queer literary theorist Eve Kosofsky Sedgwick and her book Touching Feeling, which conceptualizes beside as a non-binaristic, non-dualistic spacialization, allowing for a non-linear logic that opens up possibilities to imagine identity as a multiplicity of "desiring, identifying, representing, repelling, differentiating, mimicking..." We Are Beside Ourselves is the first installment of a larger project that attempts to respond to our current political crisis vis a vis the delirious promise and desire of radical politics.

Mining archives of what seems to be the familiar history of the 1960s and 1970s radical liberation movements, these photo-based works, including carbon transfer photographs on mirror and lithographic prints, begin to make legible a political genealogy that draws out the intertwined and parallel relationships between the individual and the collective, the personal and the political. The works in We Are Beside Ourselves forges a material history for Asian American resistance, a history that frames the visualization of political identities in photographic terms of the legible. It asks: What is unseen? What has been refused to be acknowledged? Ultimately, the installation of works suggests the powerful intimacies in political positions and attempts to "cultivate the epistemological and historical archive of solidarity."



Press

October 2018,

ARTnews

April 2018,

Brooklyn Rail

March 2018,

Artforum

March 2018,

The Wall Street Journal

March 2018,

New Yorker

March 2018,

artnet

March 2018,

ARTNEWS

March 2018,

GARAGE

September 2016,

The Auburn Plainsman

June 2014,

New York Times

July 2010,

New York Times



@rubberfactoryny
29c Ludlow Street, New York, NY 10002
hello@rubber-factory.info

www.rubberfactory.nyc