Yael Malka

(b.1990) graduated in 2012 from Pratt Institute with a BFA in Photography and minor in Art History. She has shown her work in group exhibitions at Bruce High Quality, Philadelphia Photo Arts Center, Sikkema Jenkins, ArtBridge and Hudson Valley LGBTQ Community Center, among others. Yael is from the Bronx, NY and currently resides in Brooklyn.

View artworks on

Artsy




CV




Exhibitions
Almost Touching
March 10 – April 18, 2018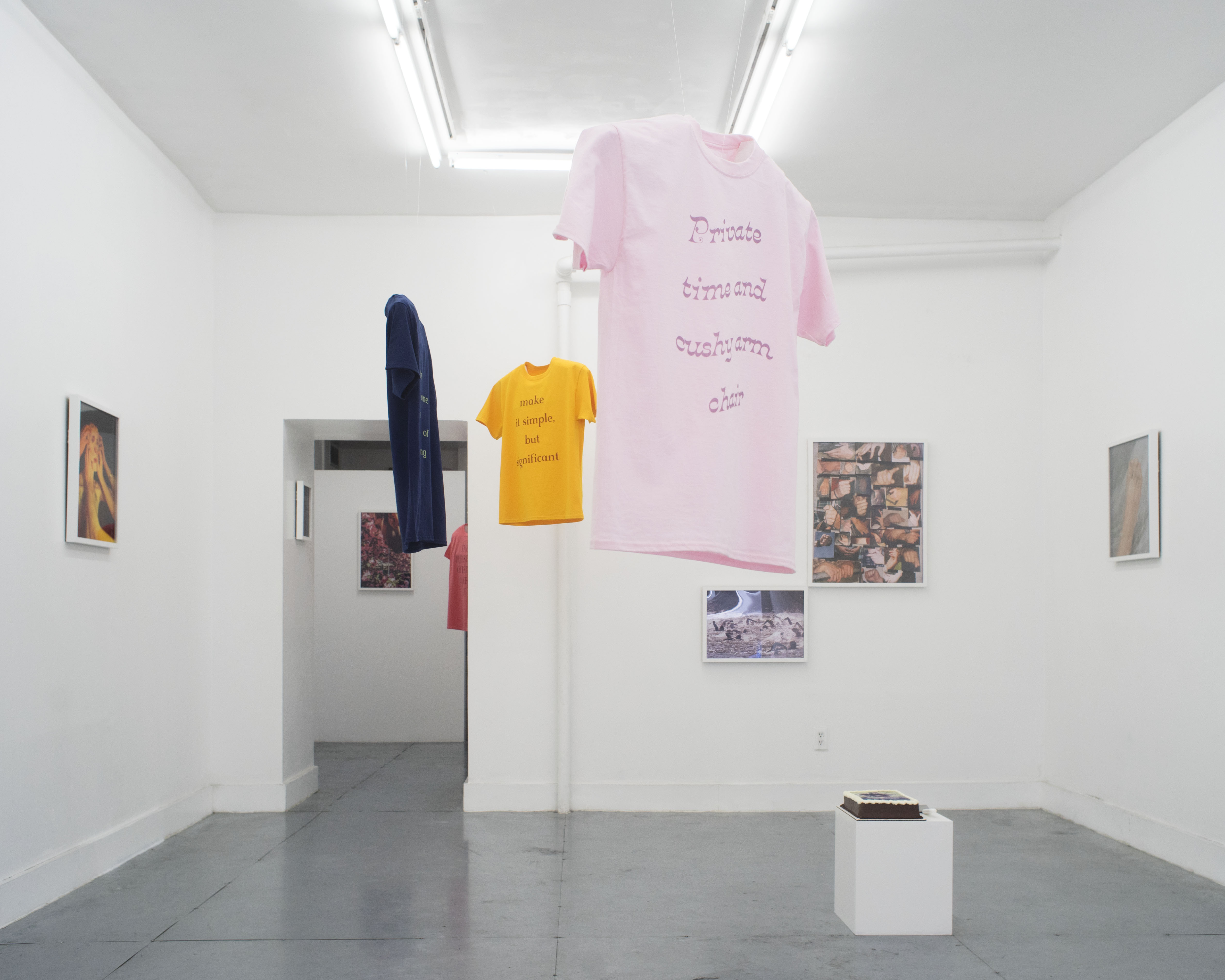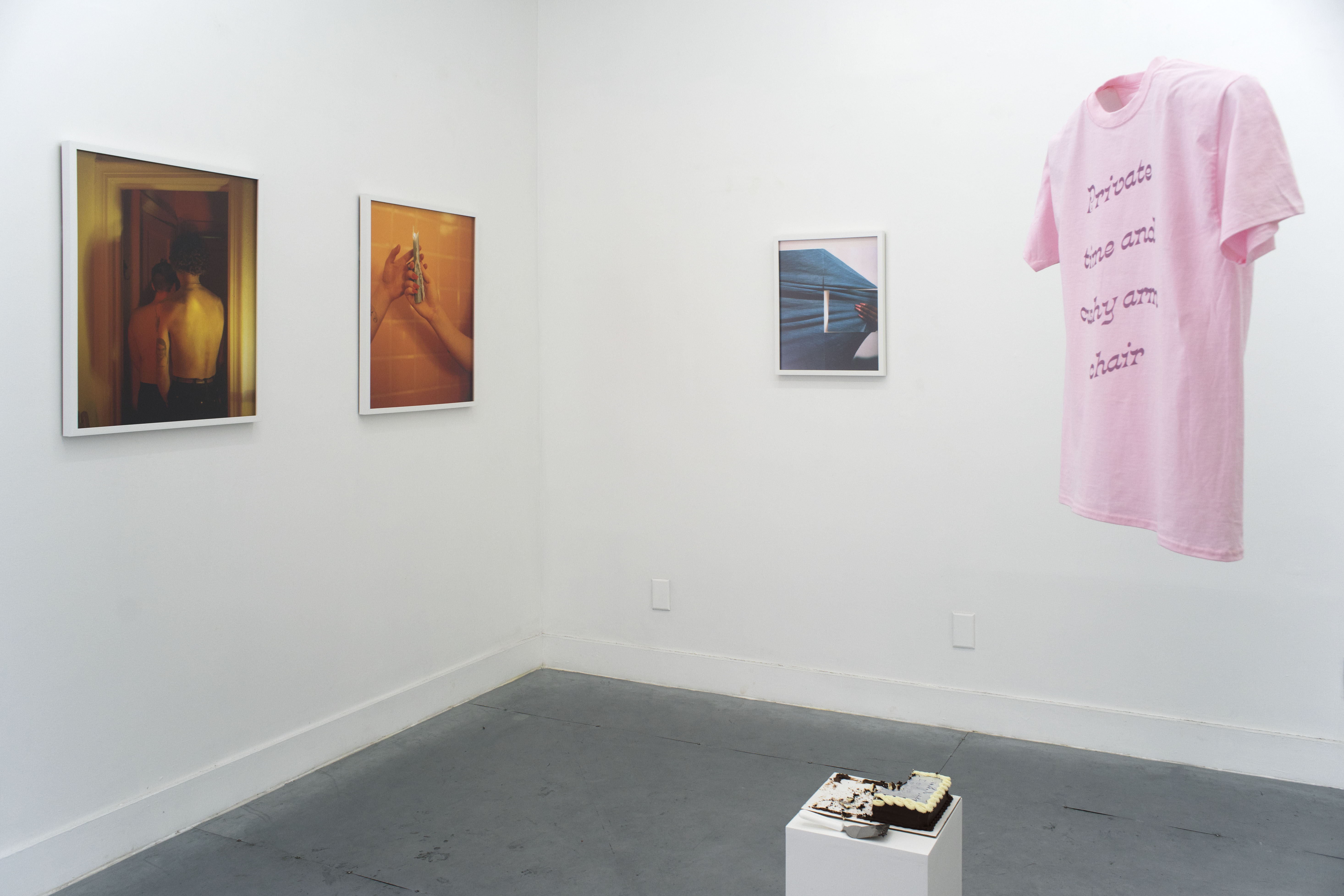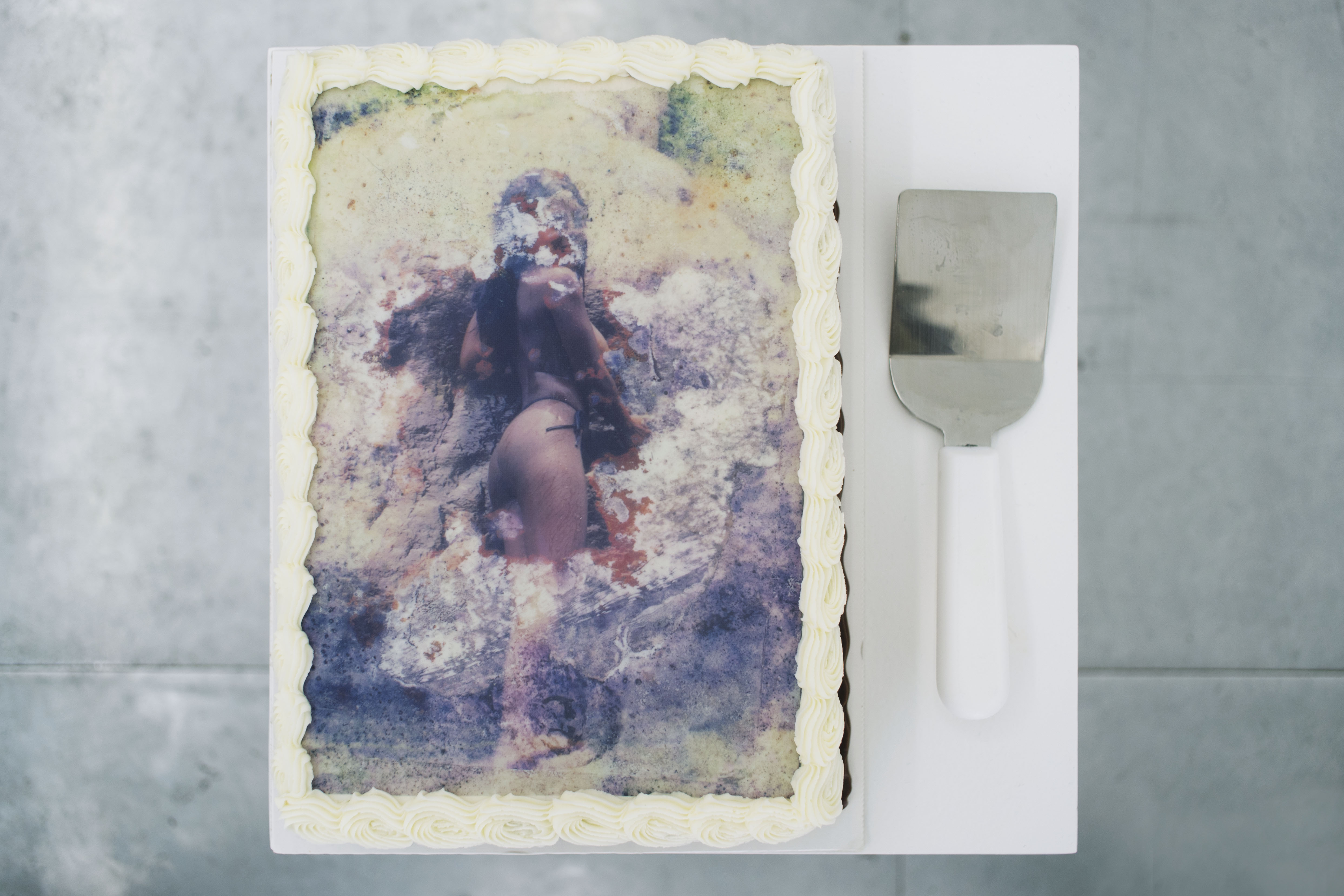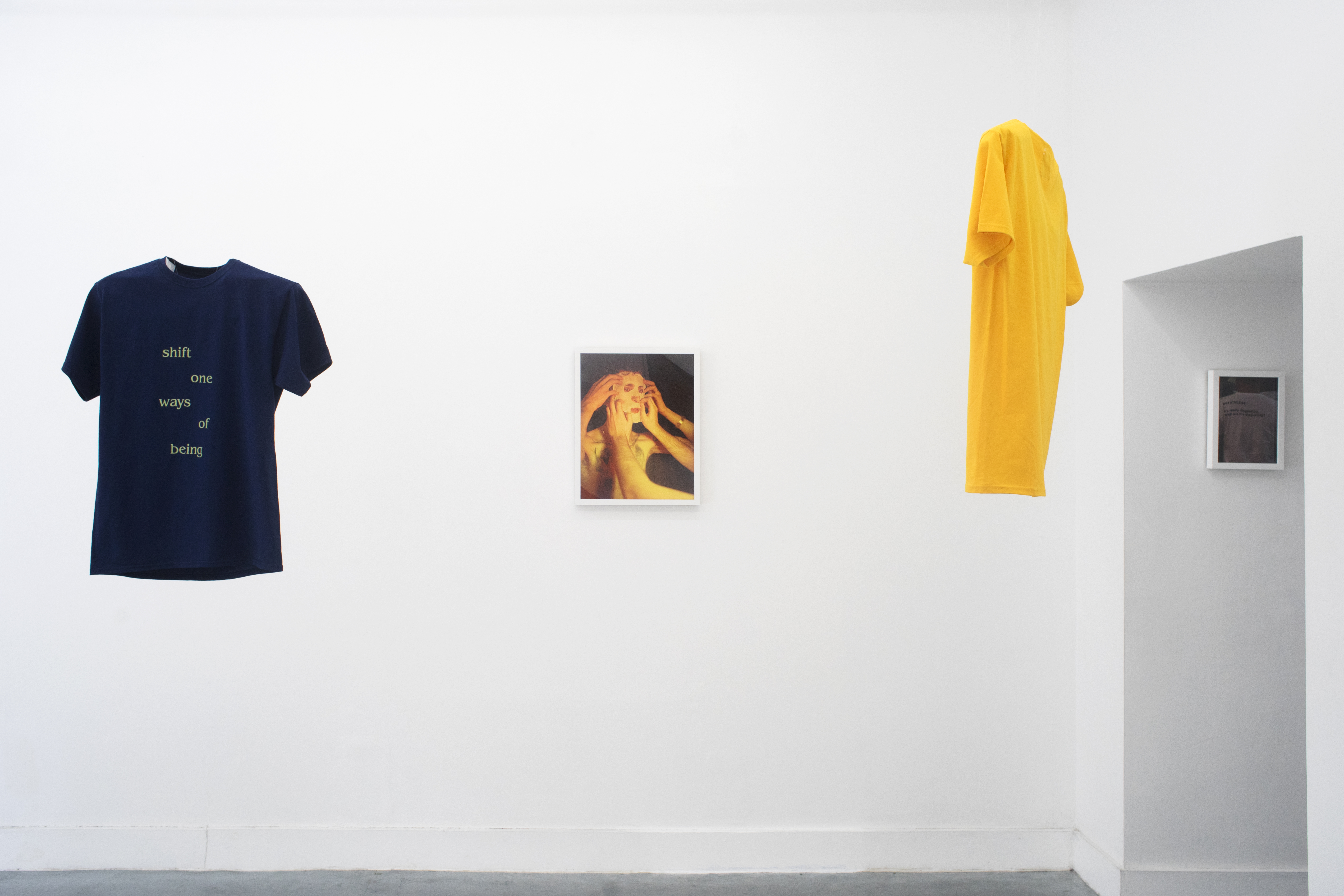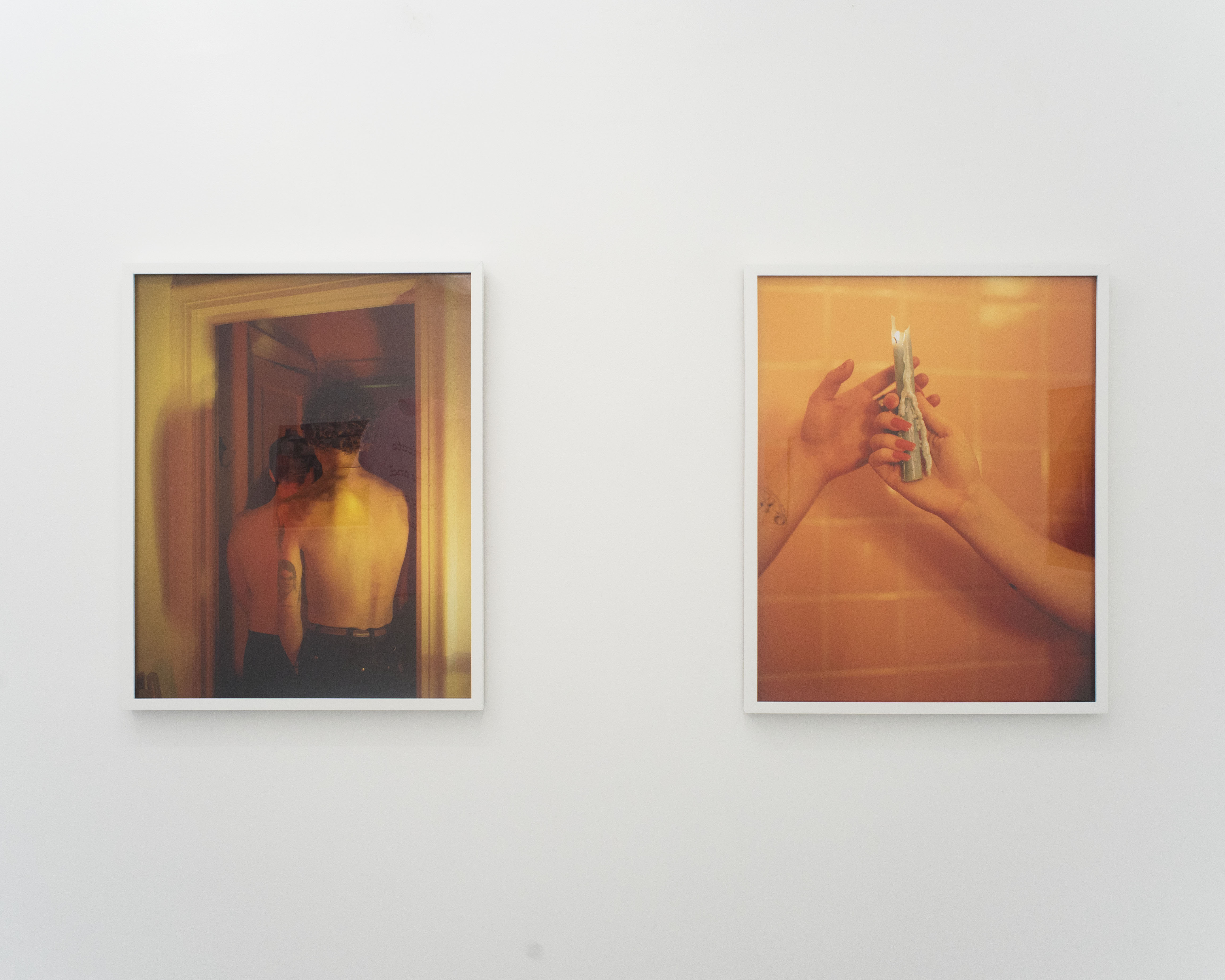 RUBBER FACTORY is pleased to present Almost Touching, a solo exhibition of new works by Yael Malka. Almost Touching is comprised of two text based sculptural projects and a collection of photographs.

The photographs in Almost Touching investigate how we see and know others as well as how we reveal ourselves to strangers, lovers, and friends. The body of work balances conventions of intimacy with clues and intimations: disembodied limbs, unmet gazes, and mute objects trying to speak. Yael's photographs begin to reveal themselves only when we identify their illusions. In the compositions, skin and inanimate materials work together to disrupt the surface of the images. A kind of intimacy emerges from the interplay of what is shown and what is concealed.

By using found text as the starting point, Yael uses two different methods of presenting language and daily ephemera. The shirts exhibited are recreated verbatim from shirts worn on passersby during travels abroad over the years. As a native English speaker Malka became intrigued in the convoluted translations she was noticing in non-English-speaking countries. These shirts speak to the idea of cultural assimilation and colonialism lost in translation as Western pop culture is appropriated. Through convoluted translations, the texts on the shirts are often ambiguous or over-simplified as they become fragmented cultural artifacts from the West . Yael examines this homogenization of identities and interests through the lens of globalism's effects on language. As language shapes a culture through conversation, humor and vocabulary; these shirts call into question how a universal language such as English could change cultural identities over time.

Using found or disregarded paper and notes from the streets of New York collected over the past three years, Yael considers the latent interactions between strangers and their ephemera by printing the notes on a comforting and celebratory food - cake. These ephemera include shopping lists, to-do lists, religious texts, homework or children's drawings. Yael makes these notes into edible paper, which is printed on each cake. With the residue of the street still visible on the papers, the cakes oscillate between being edible food and disconcerting ethnographic studies of the city. The intimacy of the handwritten notes is augmented by the act of eating itself as viewers are invited to consume and absorb these forgotten documents. Combining the two actions creates an uninitiated dialogue between creator and consumer. The process of creating the cakes, followed by a performative interaction with them, are part of a cycle of collecting something which was once important or useful to someone, then discarding, finding it, preserving it, transferring it, sharing it, and discarding it again. The ephemerality of the object comes full circle.

Alongside the text based work, the photographs in Almost Touching question normative renditions of intimacy. Whether it is getting close to an idea or person; fragments of people, concepts and identities fall short of full comprehension or closeness. The photographs reflect anonymous gestures and interactions which hint at complex personal narratives or moments. Shirts included in the exhibition with phrases like "Step Forward Unknown Place", "Nobody Touch Me", and "Because I Want To See You" animate the gestures in the photographs through a millennial vernacular synonymous with a yearning for intimacy and the anxiety associated with the unfamiliar. Fashion in this instance functions as a manifestation of the desire to be part of a collective cultural identity.


@rubberfactoryny
29c Ludlow Street, New York, NY 10002
hello@rubber-factory.info

www.rubberfactory.nyc