Jia-Jen Lin
(born 1980 in Taichung, Taiwan) creates installations related to the human body and its surroundings as reflections of our psyche, integrating sculpture, photography, video, text, and performance. Lin received an MFA from the School of the Museum of Fine Arts at Tufts University. Among others, her works have been shown in Queens Museum, Incheon Women Artists' Biennale, Daegu Young Artist Project, Art Taipei, Franconia Sculpture Park, Watermill Center, and gr_und in Berlin. She has been selected for artist residencies at the International Studio & Curatorial Program, the Bemis Center for Contemporary Arts, the Perth Institute of Contemporary Arts, and Sculpture Space.
View artworks on
Artsy
CV
Exhibitions
Funes' Broken Mirror
April 21 – May 23, 2018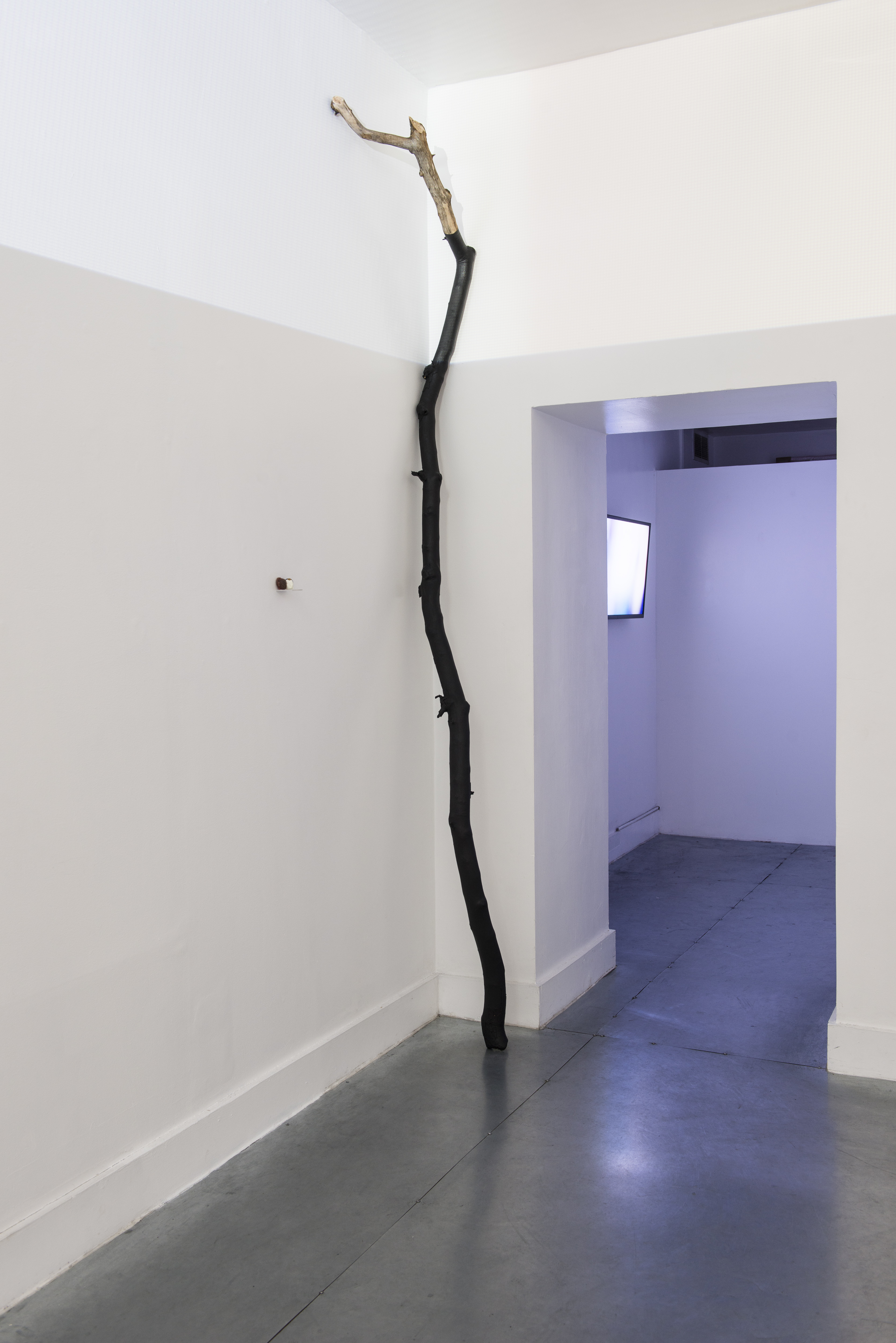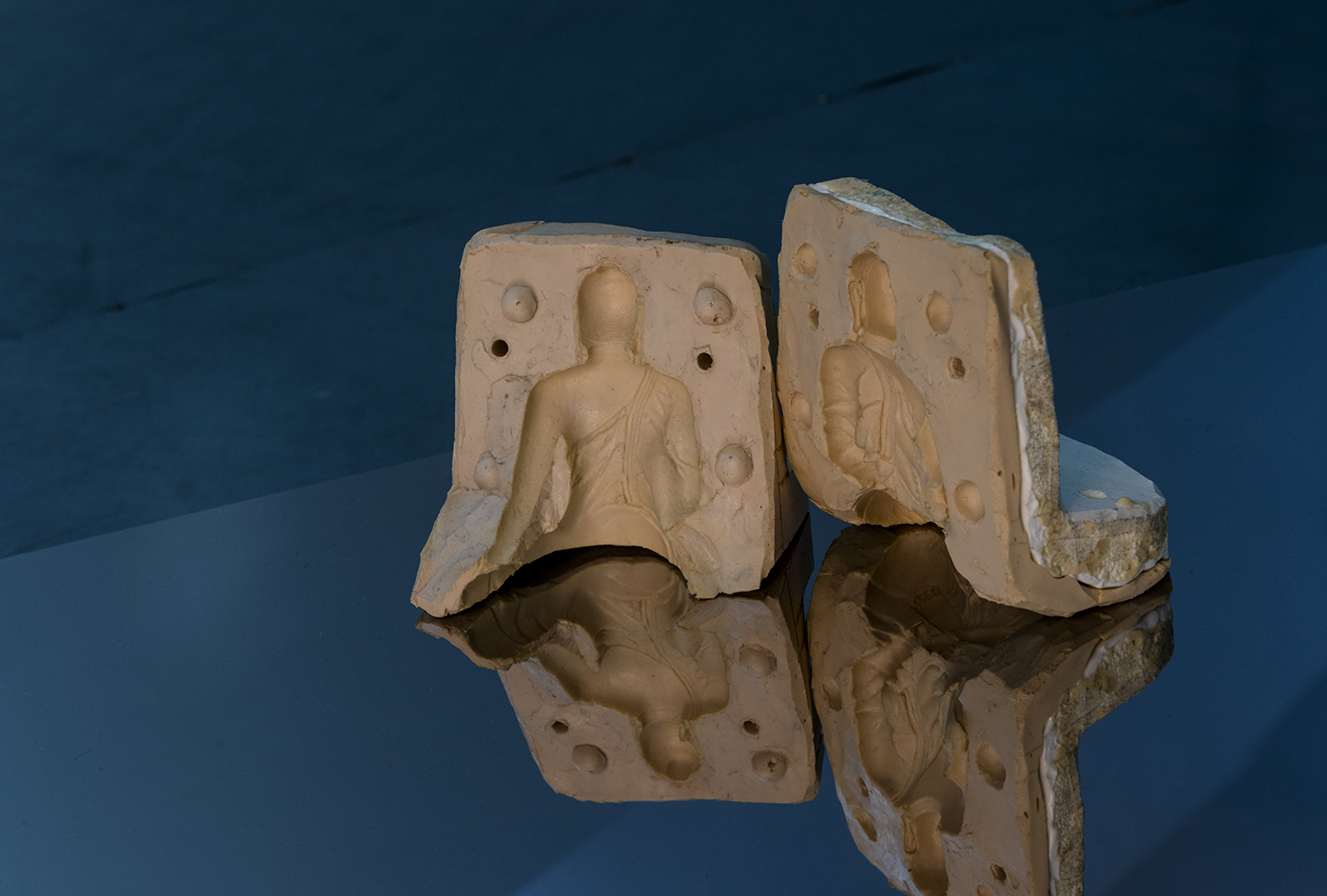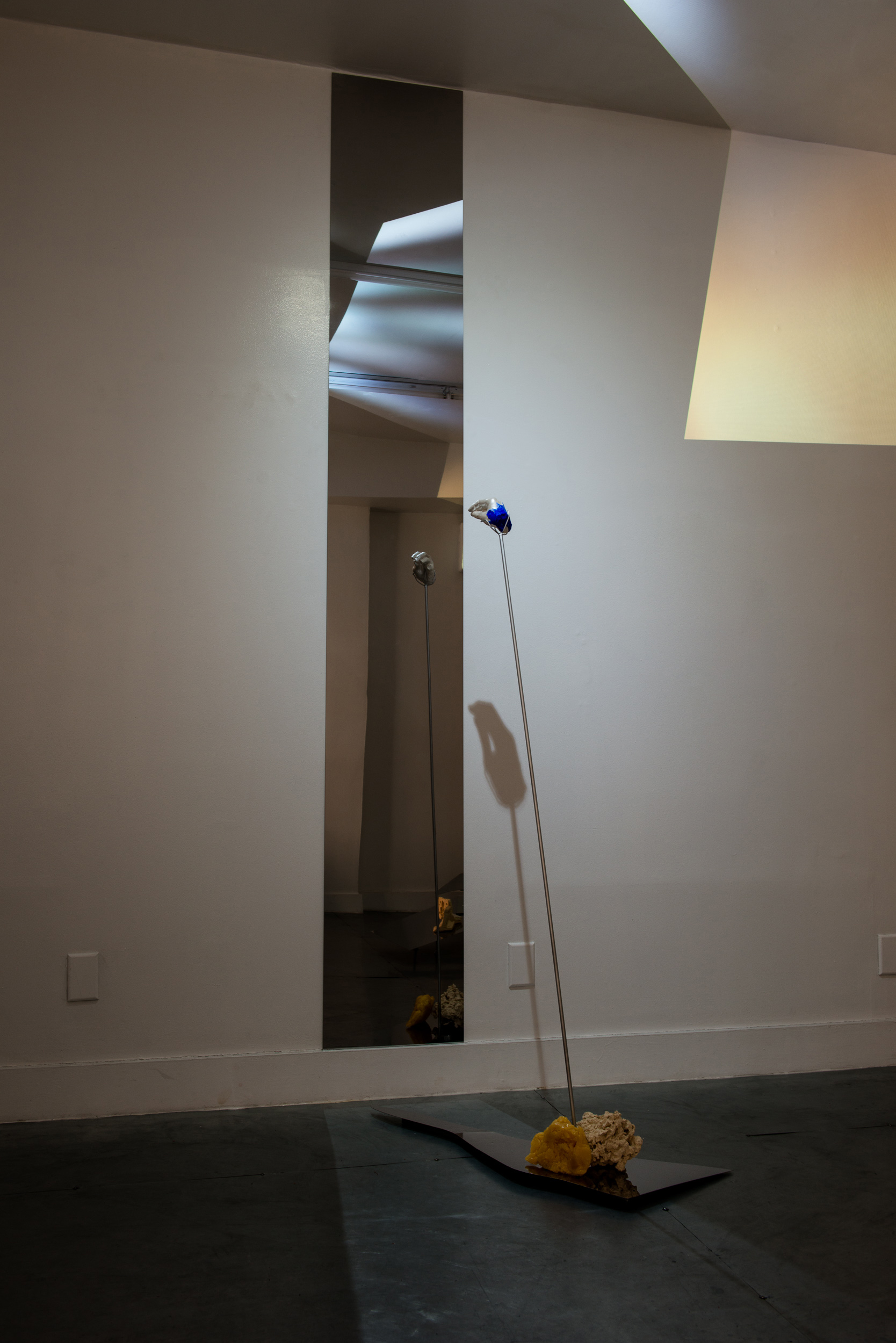 RUBBER FACTORY is pleased to present a solo exhibition by Jia-Jen Lin titled Funes' Broken Mirror.

Lin presents an installation consisting of sculpture, video, found objects, and text. Lin looks into the subjects and their visual representations, such as memories, relationships, modifications of objects and images, and our consciousness within this prevailing era of technology, using specific personal experiences as a point of departure. By employing her body and mind as a platform to process information, like a doctor with a "medical gaze" on the human body, Lin holds up a mirror to examine psychological experience and transcribe the abstract processes into a three-dimensional visual presentation.

Inspired by the character Ireneo Funes in Jorge Luis Borges' novella Funes the Memorious, a man whose memories are forever imprinted in his mind as a vast mirror of the world, Lin envisions herself in his mind, reimagining how those glimpses of moments would look and feel during one of Funes' sleepless nights. While digging through those lucid, instantaneous, and indistinct moments of her own life, Lin reconnects certain fragments of objects and memories that converge upon one space, despite the differences in location and time.

After reading the book The Brain That Changes Itself by Norman Doidge, Lin became able to look at her own experience from both first and third-person perspectives, allowing her to conduct a series of self-psychoanalysis through the process of searching for and reconfiguring memories. In the chapter "Turning Our Ghosts into Ancestors" specifically, Doidge explains how our experiences are linked despite differences in time and space, and with conscious effort, short-term memories can gradually be modified and turned into permanent long-term memories after a certain number of recurrences of new events.

Objects such as tree stumps, an empty display case, limestones, a chunk of beeswax that looks like limestone, and resin casts obtained from several acquaintances function as symbols for different life events. Each object carries its own memories, which are projections of our personal histories. Therefore, we create associations between the objects and the meanings of those objects that reflect our own memories—which also change from time to time.

By combining new and old elements, Lin re-edits sculptures, objects, and videos that she has collected, and juxtaposes them into a new environment with structures made from mirror-finished stainless steel sheets. The reflections of the objects and images resonate with themselves and also with other elements in the space, generating new associations between objects and their embodied memories. She is drawn to nonlinear narrations, like the scenes in Luis Buñuel's surreal film An Andalusian Dog, and believes our experience in dreams is irrational but relevant to what we see and experience during daytime activities.

The major structure of this installation is formed by eight pieces of mirrored stainless steel sheets throughout the space and a video projection on the ceiling that is also reflected back onto the mirrored surfaces. The placement and shape of the stainless steel sheets are derived from an online image taken at a high school after it was destroyed by the 921 Earthquake that occurred near Lin's hometown in Taiwan in 1999. Lines of the erupted polyurethane runway are combined in Photoshop and used as outlines to laser-cut the stainless steel sheets. The shaking, the turmoil, and the damage are all stopped in time. They are now newly assembled into a mirrored structure that reflects the viewer and surroundings.

In the center of the installation is a sculpture titled 72˚, a tree stump painted neon orange and lifted by an angled metal pole high above the viewer. This references the neon colors that blur the line between dreams and reality in Guy Maddin's first color film, Careful (1992). The orange tree stump inside the gallery invites the viewers to enter into a somnambulistic state Lin experienced as a young child. Like the devastating avalanches that can be triggered by turbulent emotions in the film, the tilted tree stump looks like it will slide down and crash into the viewer at any moment. Lin collected many tree stumps, which after being washed and altered, are eventually displaced into a new environment, where they are unable to develop and reroot.

Two video works are overly projected onto the ceiling of the gallery space and simultaneously reflected onto the mirrored stainless steel surface where the objects are displayed. In both videos, digital cameras replace physical eyes to spontaneously record Lin's perception and wonder in magnificent spaces. In the moment, the digital devices became essential to the thinking process, and eventually, those devices are embedded into her body of sensations during the moments of receiving or recalling information.

With reduced-speed editing and horizontal camera moves, Lin transfers the movement of reading the space with the camera's eye into a digital horizontal Chinese scroll painting. The title Supporting Memories is derived from the Microsoft research publication "Supporting Memory for Spatial Location while Reading from Small Displays" by Kenton O'Hara, Abigail Sellen, and Richard Bentley in 1999, which inspired the idea that we can also reinstate an incidental memory for spatial location through digital interface—resembling the interaction between Lin's digital camcorder and self.

Rubber molds of Buddhist figures created by Lin's late husband, along with their resin and wax casts and altar elements, are displayed on several mirrored surfaces. He was a Theravada Buddhist, and his artworks were much related to the investigation of Hindu–Buddhist philosophy and its place in contemporary life. Within the last three and a half years since his death, Lin has processed a love–hate relationship with some of his belongings.

Lin kept some of the molds and the extra casts of Buddha figures he sculpted for an art project titled Portaltar (2006). All of the finished altars with Buddha figures of specific characters he designed were given away and dedicated to specific persons. The extra casts she kept are either faulty or pre-assembled. As an atheist and the daughter of former manufacturers, to Lin the figures now look like they are simply objects in some kind of assembling process. Focusing on the organic textures of these modular pieces, Lin subverts the religious meaning of her late husband's sculptures.

Since the reflections of the objects and video images resonate with themselves and also with other elements in the space, all of the objects lose their original meanings. They are open to new associations and experiences created by whoever enters this moment of seemingly hyper-awakening that is reminiscent of Funes' dream.

Funes' Broken Mirror is a result from Jia-Jen Lin's residency at the International Studio & Curatorial Program (ISCP), New York, and is supported by the Ministry of Culture, Taiwan.
@rubberfactoryny
29c Ludlow Street, New York, NY 10002
hello@rubber-factory.info

www.rubberfactory.nyc