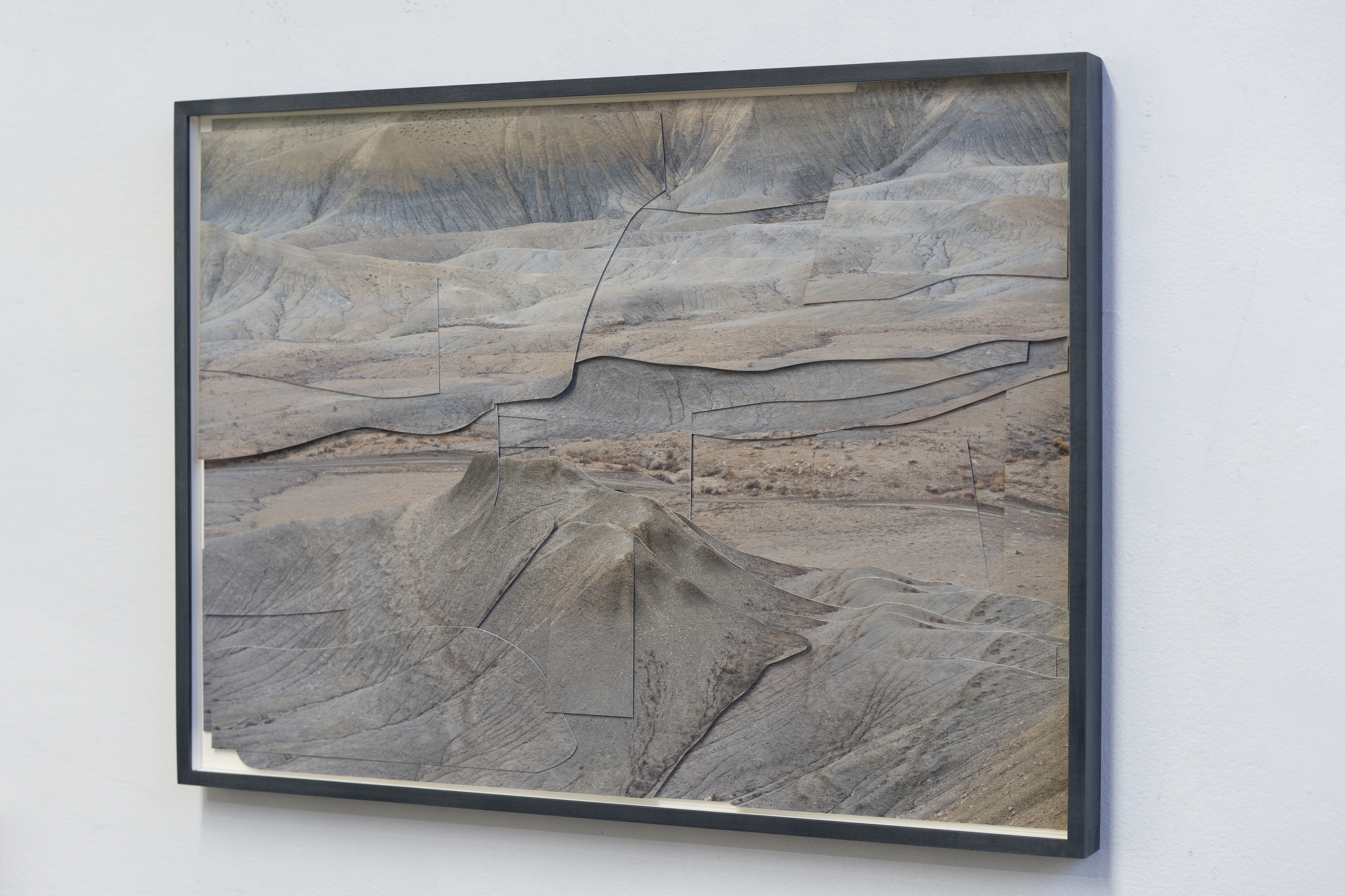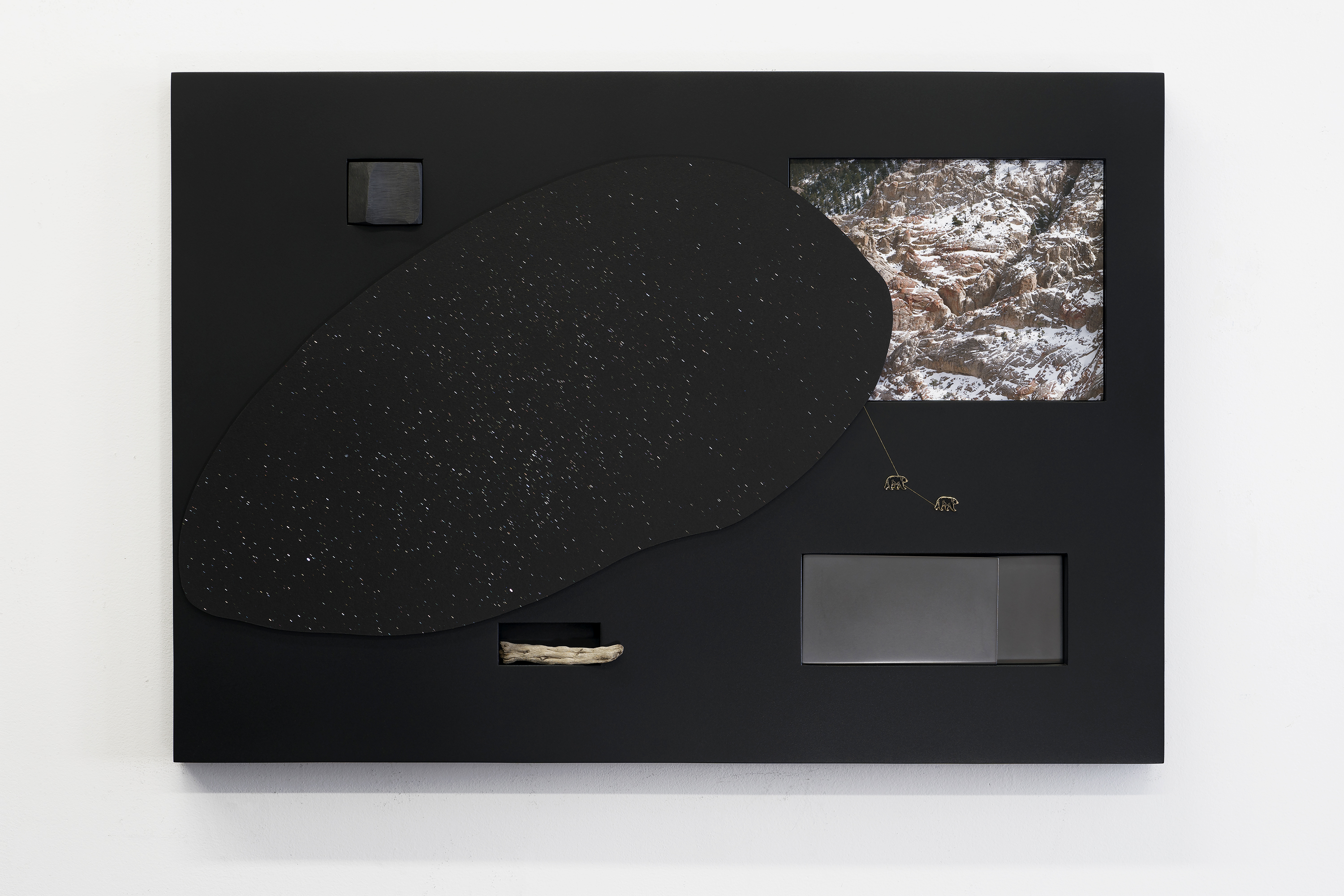 On Colored Shadows
Suzanna Zak | Myeongsoo Kim | Rachelle Bussières
June 19 to July 25, 2021
opening from 3 to 8 pm
view show on
Artsy
Rubber Factory is pleased to present a group show titled, "On Colored Shadows" with Suzanna Zak, Myeongsoo Kim and Rachelle Bussières.
The show derives its title from an essay the poet Goethe wrote as part of his "Theory of Colours". He advocates for an experiential study of color resisting Newton's more empirical, scientific approach. Eschewing the study of wavelengths and particles, Goethe outlines a vague schematic whereby he sought to allow color and light to be experienced by the readers themselves in a wide ranging set of experiments. Through his observations, Goethe created a personal language around seeing that presents itself as a resistance against the more detached, scientific imaginary.The experience, the phenomena is the theory.
In On Colored Shadows the exhibition, the three artists break away from the index of the photograph and channel their own experience of the land, the cosmos and the air in their own perceptive language. Without resorting to explanation, the works reveal the artists' hands and their unique modes of making.
Myeongsoo Kim returns over and over to his personal archive of images, traveling beyond his studio to pore over the minutiae of the landscapes. In his reinvention of these memories, there is a compression of time and mass into crepe-like layers of photographic materials. The works are desirable because they take the punctum inducing detail from every frame and pushes them into proximity on the visual plane. They become new relations, new realities, new painterly forms made of barren sand or starry skies. Some of his works have a physical index to the land, a coin he collected or a branch he brought home. These emerge perched on his photographs, like gnomic forms recalled from the depths of Myeong's own memory.
Suzanna encases her works in glass, the greens, blues, reds refract the light around them. The works feel like mystic runes, buried treasure or simply the home-made intonations of an artist obsessed with the earth. The pieces shimmer in and out of opacity. Rambling words etched on the papery side of a living tree translated through a ruby red lens feels like a fever dream during witching hour. Her works have a hard fought grit. The perfect form of a photography is often impaled with gestures eroding their surface or obscuring their index. An avid hiker and rock climber, one can imagine Suzanna bounding along on one of her hikes. Stopping only to collect a memento from the land she traverses, a memento she puts into her diary of photographs. An archive that will continue to accumulate meaning, becoming paradoxically unencumbered as the meaning of it crystallizes for her.
Air, light, sun define Rachelle's practice. She is an alchemist who lets her materials coalesce. The work looks and feels calligraphic at times, with sharp lines punctuated by softer areas flush with magenta, orange, pinks and baby blues. With a background in anthropology, it is tempting to read the works as map-like. The language of the land encoded as a literal script perhaps. But Rachelle's practice is one much more contingent on the uncertainties of the lumen process. A sensitivity is required to patiently wait for compositions to emerge and to observe subtle changes through the days, weeks or months. With her studio as the site, Rachelle marks the quantum changes in her environment. Starting and stopping become ways of mark-making on the lumen paper as she uses a variety of sculptural tools to reflect and deflect light onto her surfaces. In the show, all of Rachelle's pieces have an autonomy that belies their photographic genesis. Fixed and unfixed twins of an index are side by side, scanned version of a work are enlarged to reveal details. They are extensions and reproductions of the studio as site, becoming replicants that refuse to be stilled.
Myeongsoo Kim
studied architecture in his native Korea prior to coming to the United States in 2002 to pursue visual art. In 2009, he received a BFA with a concentration on sculpture, followed by an MFA from Yale University in 2011. At Yale, he deepened his investigation into the connection between a desire to revive and relive memories and the constantly changing nature of the materials which act as conduits for transference and recollection. Since 2011, he has been actively producing and showing work in Brooklyn, NY. Most recently, he participated in the 2019 BRIC Biennial at BRIC in Brooklyn, NY, and the
Brave New World
Photo Festival at the Seoul Museum of Art in Seoul, Korea.
Rachelle Bussières
(Quebec City, Canada) received her MFA from San Francisco Art Institute in 2015. She lives and works in Brooklyn, NY. Addressing the impact of light on our psyche, environment and social structure, Rachelle Bussières' work is at the intersection of photography and sculpture, moving through a collision of materials and documents through the lumen photographic process. She has had recent solo exhibitions at Penumbra Foundation (NYC, USA), Johansson Projects (Oakland, USA) and Robert Koch Gallery (San Francisco, USA). Awards include the Penumbra Foundation Workspace Fellowship, Canada Council for the Arts, an honorable mention for the Snider Prize from MoCP, and being a Finalist for the Aperture Foundation Portfolio Prize. Some recent group shows include Seattle Pacific University (Seattle, WA), Tiger Strikes Asteroid (Brooklyn), Soil Gallery (Seattle, WA), the General French Consulate (San Francisco, CA), the Wing (San Francisco, CA), the Center for Fine Art Photography (Fort Collins, CO), Minnesota Street Project (San Francisco, CA), Galerie l'Inlassable (Paris, FR), Headlands Center for the Arts (Sausalito, CA) and Present Company (Brooklyn, NY). Her work is present in various public, corporate and private collections, including the Museum of Contemporary Photography in Chicago, Four Seasons Hotel, SFMOMA Library and Archives, Facebook (commission mural) in Sunnyvale, Instagram Inc. in San Francisco and Penumbra Foundation in New York City. She is preparing a solo exhibition at Melanie Flood Projects (Portland, OR) in June 2021.
Suzanna Zak
(b. 1990, Moscow, Russia) is a New York-based artist working across the mediums of sculpture and photography with an environmental concern. She received her MFA from Yale School of Art in sculpture in 2019 and her BFA from the Maryland Institute College of Art in photography and printmaking in 2012. She is also an avid rock climber and mushroom forager.
@rubberfactoryny
29c Ludlow Street, New York, NY 10002
hello@rubber-factory.info

www.rubberfactory.nyc